Nice Indoor Air Quality Solutions in Upper Marlboro
The air you breathe in your home can contain irritating pollutants such as pet dander, dust, bacteria, and other contaminants. 
At Nice Heating & Air, our specialists can help improve the air you breathe and reduce allergy symptoms with our indoor air quality solutions for your home in Upper Marlboro.
Call (703) 884-2376 or contact us online to schedule professional indoor air quality services in Upper Marlboro.
Our Indoor Air Quality Solutions
The Nice Heating & Air team offers a full range of systems that can improve the air quality within your home. Our systems attach directly to your ductwork, which is out of the way and hidden from view.
Our indoor air quality solutions include:
Air filtration systems
UV lights 
Air scrubber
Contact us online or call (703) 884-2376 to learn more about our indoor air quality solutions in Upper Marlboro.
Types of Air Filters for Your Home in Upper Marlboro
We offer a wide range of air filters for your air cleaning system that provides adequate protection against indoor air pollutants. 
The types of air filters that we offer for your home are:
Ionic: Ionic filters generate negative ions that attract and capture the positively charged ions of dust, allergens, debris, smoke, etc.
HEPA: The "Gold Standard" of air filters, HEPA filters effectively remove mold, dust mites, dander, bacteria, pollen, and many other forms of indoor air pollution.
UV: Ultraviolet air filters neutralize microorganisms. This filter is ideal for preventing respiratory flare-ups and protecting individuals from infections. 

 
For more information about air cleaning systems and filters in Upper Marlboro, contact us online or call (703) 884-2376 today!
Why Your Indoor Air Quality Matters
Because most families spend up to 90% of their day inside, ensuring that your home has the cleanest air possible is essential.
Now is the best time to consider improving your home's air quality if you notice:
Difficulty breathing 
Stagnant odor
Dry, irritated skin
Allergic reactions
Respiratory diseases 
Increased dust buildup
Over time, breathing unclean air will negatively affect your health and your home's efficiency due to poor ventilation. Our expert technicians in Upper Marlboro work hard to improve your comfort and help you breathe easier.
Why Choose Nice Heating & Air for Air Services in Upper Marlboro?
We are a black-owned and minority-owned company, and we understand the importance of superb customer service and guaranteeing the highest quality indoor air services.
Our team has proudly served homeowners throughout Upper Marlboro and the surrounding area with Nice, friendly service from our highly trained technicians. At Nice Heating & Air, we guarantee reliable indoor air quality services, expert advice and recommendations, and upfront pricing.
We also offer our Cozy Club Maintenance Program, in which members free service calls, 16% off all services and repairs, and more!
Start enjoying the best air in your home. Call Nice Heating & Air at (703) 884-2376 or contact us online to schedule services in Upper Marlboro today!
We Offer Nice & Friendly Service!
Serving Springfield, VA &
the Surrounding Areas
Why Choose NICE?
Professional Service for All Makes & Models
100% Satisfaction Guaranteed
Nice, Neat & Knowledgeable Technicians
Angie's List Award Winner – 7 Years Straight!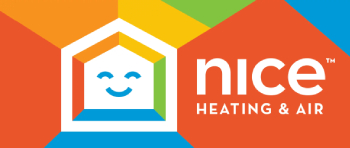 Join Our Cozy Club
Maintenance Plan!
It's the NICEST way to gain comfort.