#1 AC And Heating Company in Lorton VA
Fast, Friendly Service For $69
Whether you are looking for ductless mini splits services or AC repair in Lorton, VA, look no further than NICE Heating and Air. We redefine the standard for customer service and satisfaction with our reliable, honest, and professional staff. With many years of experience in the industry, we specialize in providing our customers with high-quality services and top-of-the-line products. When you reach out to us, rest assured that you are in good hands.
With boundless creativity, a wealth of experience and knowledge, and unparalleled customer service, we strive to provide an unbeatable service experience. We continuously refine our processes to ensure optimal results for our clients. Our team of dedicated professionals is passionate about the work and strives to provide the highest level of service throughout every project we take on. Whether it's AC installation or heating repair, we are driven by our commitment to excellence and customer satisfaction.
NICE Heating and Air: Where warmth gets cozy and coolness gets chilled!
We offer a wide range of services for all makes and models, including air conditioning installation, repair, and AC maintenance in Lorton, VA.
Our team of experienced technicians can handle all heating installation and repair services. Whether you are looking for heat pump services or furnace repair in Lorton, VA, our team has you covered.
We provide various HVAC services, including installing air purifiers and filters, air quality testing, and ventilation services.
If you are looking for water heater services in Lorton, VA, we have you covered. Our team of trained professionals can handle all types of water heater installations and repairs.
Setting the standard for HVAC services, making us the undisputed #1 selection
With many years in the industry, NICE Heating and Air has been providing superior customer service and quality results for all our clients. We have a vision that stretches far and wide across the state, offering top-of-the-line services and products. Our dedication to excellence and customer satisfaction is our ultimate goal, so you can rest assured that when you reach out to us, you are in good hands. From AC installation to tankless water heaters services in Lorton, VA, our professionals will address your needs.
We don't just stop at delivering impeccable heating & air conditioning services, we also aim to establish lifelong relationships with our customers by providing ongoing support and assistance. We are dedicated to delivering outstanding services and ensuring our customers are happy with the results.
WHAT OUR SATISFIED CUSTOMERS ARE SAYING…
100% SATISFACTION GUARANTEE
SERVING HVAC SERVICES IN LORTON, VA AND SURROUNDING AREAS!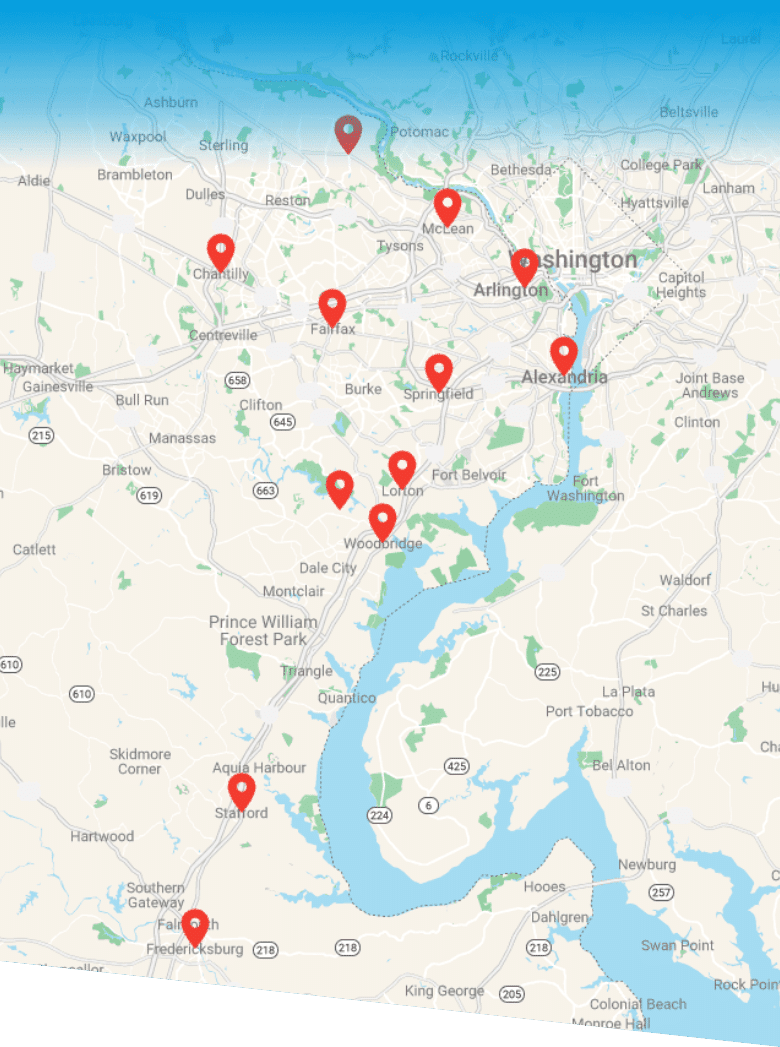 As the heat of summer approaches, the thought of installing an air conditioning system becomes increasingly appealing. However, before diving into an AC installation project, it's crucial to consider several...