Heating Services Lorton VA
Chill in the Air? We've Got You Covered! As temperatures drop and winter sets in, typical questions arise – 'How can I stay warm without breaking the bank?' or 'Is my heating system up to the challenge?' At NICE Heating and Air, we have the answers and solutions to all your heating needs. From expert repairs and installations to efficient maintenance, our team ensures you'll stay cozy and comfortable all season long. Don't let the cold catch you off guard – embrace warmth and peace of mind with our top-notch heating services in Lorton, VA.
Warning Signs You Need Professional Heating Services in Lorton, VA
Let's face it – winters in Lorton, VA, can be harsh, and a reliable heating system is essential for your comfort and well-being. As the temperatures drop, watch for warning signs that indicate you may need professional heating services:
Remember, if you notice any of these warning signs, don't wait for the issue to worsen. Reach out to NICE Heating and Air, the best heating contractor in Lorton, VA. We're here to ensure your home remains a comfortable and warm haven throughout winter.
How Much Does a Furnace Service Cost?
The cost of furnace service can vary widely depending on several factors. These encompass the type of service needed (for instance, routine maintenance, repair, or complete replacement), the issue's complexity, the age and model of your system, and even the time of service (emergency calls may carry additional charges). However, we offer competitive rates and regular discounts. Remember that investing in regular maintenance can often prevent costly repairs or replacements, saving you money in the long run.
Expert Heating Services in Lorton, VA
Are you searching online for "heating services near me"? Look no further! NICE Heating and Air offers expert heating services in Lorton, VA, tailored to meet your needs. Our certified technicians are just a call away, ready to tackle any heating challenge you face. Whether your furnace needs repair, your heat pump requires servicing, or you're considering a new heating system installation, we've got you covered. With years of experience and a commitment to top-notch service, we pride ourselves on keeping your home warm and cozy throughout the coldest months.
What types of heating systems do you service?
We service various heating systems, including furnaces, heat pumps, boilers, and ductless mini splits. Our experienced technicians are well-equipped to handle multiple makes and models.
How often should I schedule heating maintenance?
To keep your heating system running smoothly, it's recommended to schedule annual heating maintenance. Regular maintenance helps identify potential problems, improve energy efficiency, and extend the system's lifespan.
What are the signs that my heating system needs repair?
Common signs that your heating system needs repair include strange noises, uneven heating, frequent cycling, higher energy bills, and visible leaks or corrosion. If you notice any of these issues, it's time to call our experts for a thorough inspection.
How long does a typical heating system installation take?
It can vary depending on the type and complexity of the system. On average, a straightforward installation may take a day or two, while more extensive projects may take several days.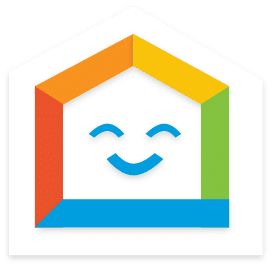 For reliable and professional heating services in Lorton, VA, choose NICE Heating and Air. Contact us at 703-884-2376 and schedule an appointment!
Fast, Friendly Service For $69
SERVING HVAC SERVICES IN LORTON, VA AND SURROUNDING AREAS!