Heating Installation Lorton VA
As temperatures drop and the chill sets in, you may wonder, 'How can I ensure my home stays cozy and comfortable throughout the colder months?' or 'What type of heating system is best for my space?' We understand people's typical questions before heating installation in Lorton, VA. With our expert team by your side, we have the solutions and expertise to guide you through a seamless and efficient heating installation process. From helping you choose the ideal system to expertly installing it, we're dedicated to making your winter wonderland a warm and inviting reality.
Step into Cozy Luxury: Exploring the Advantages of Heated Floor Installation
There's nothing quite like the luxurious comfort of heated floors during the colder months. Heated floor installation, also known as radiant floor heating, offers numerous benefits that elevate your home's coziness and overall living experience. Here's a list of advantages to consider:
Heating Your Home Right: Factors to Weigh Before a Heating System Installation
Making an informed decision when selecting a heating system for your home requires weighing several important factors. Let's look at the most important considerations when selecting a home heating system:
Our technicians are experienced in helping you select the best heating system for your home. We'll help you make an informed decision and ensure your new heating system is installed correctly.
Professional Heating Installation in Lorton, VA
Do you want to ensure your heating system is installed correctly and safely? Our experienced technicians are here to help. Our team has the knowledge and expertise to provide professional heating installation services in Lorton, VA. We understand that making a decision on which heating system is best for your home can be overwhelming; our technicians will work with you every step of the way to make sure you are getting the best quality heating system for your home.
We offer competitive rates and regular discounts, so you can count on us to complete the job while staying within your budget. Your home should feel NICE and cozy all year round – let us help you achieve that.
Heating Installation Service FAQs
Can I install a heating system myself to save money?
Heating system installation is a complex process that requires specialized knowledge and skills. Attempting a DIY installation can lead to safety hazards, inefficiencies, and voided warranties. It's crucial to leave the heating installation to trained professionals for optimal performance and safety.
What factors can affect the cost of heating installation?
The final cost of this service can vary depending on the heating system's type and size, the installation's complexity, additional components like thermostats or zoning systems, and any necessary modifications to existing infrastructure.
Will a new heating system lower my energy bills?
A new, energy-efficient heating system can lead to lower energy bills compared to older, less efficient units. Our experts can help you choose an energy-efficient system that fits your budget and reduces your energy consumption.
How often should I replace my heating system?
The lifespan of a heating system varies depending on the type and maintenance. On average, a well-maintained heating system can last around 15-20 years. If your system is aging, inefficient, or experiencing frequent breakdowns, it may be time to consider a replacement.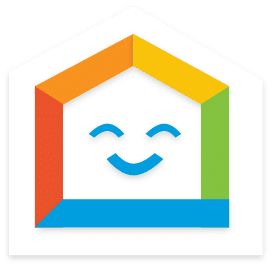 Contact NICE Heating and Air today at 703-884-2376 to schedule a heating installation in Lorton, VA!
Fast, Friendly Service For $69
SERVING HVAC SERVICES IN LORTON, VA AND SURROUNDING AREAS!