Ductless Mini Split Installation Lorton VA
Did you know that nearly 30% of your home's energy consumption goes toward heating and cooling? Are you tired of constantly battling high energy bills while struggling to maintain a comfortable temperature in your living spaces? If so, it's time to consider a smarter and more efficient solution. Introducing ductless mini splits – the game-changer in home climate control. With up to 40% energy savings and a reputation for delivering personalized comfort, our ductless mini-split systems have revolutionized how homeowners experience heating and cooling. So, if you are looking for a professional installation of ductless mini splits in Lorton, VA, our team is here to help.
Mini Split AC Installation: Factors to Keep in Mind Before You Start
Factors Influencing Ductless the Mini Split Installation Cost in Lorton, VA
The cost of installing a ductless mini-split system can vary based on several factors. According to various sources, some key factors influencing the cost include:
Professional Installation of Ductless Mini Splits in Lorton, VA
We understand the importance of a professional touch when it comes to HVAC services. At NICE Heating and Air, we pride ourselves on offering superior ductless mini-split services, ensuring optimal performance and longevity of your system. Our team of certified and experienced HVAC technicians is dedicated to providing the highest quality installation, maintenance, and repair solutions.
We use advanced tools, adhere to industry-leading standards, and customize our services to meet your unique climate control needs. More than just installers, we are your partners in ensuring a comfortable and energy-efficient home environment.
Ductless Mini Split Service FAQs
What are ductless mini-split systems?
Ductless mini split systems, also known as ductless heat pumps or ductless air conditioners, are heating and cooling solutions that don't require ductwork. They consist of an outdoor unit and one or more indoor units, providing zoned climate control for individual rooms or areas.
How do ductless mini-splits work?
Ductless mini splits transfer heat between the indoor and outdoor units through refrigerant lines. During the cooling mode, the indoor unit absorbs heat from the room and transfers it outdoors. In a heating mode, the process is reversed, and the indoor unit extracts heat from the outside air to warm the room.
What are the advantages of ductless mini splits?
Ductless mini splits offer several benefits, including energy efficiency, customizable comfort zones, quiet operation, and easy installation. They provide the flexibility to control temperatures in different rooms independently, allowing for energy savings and personalized comfort.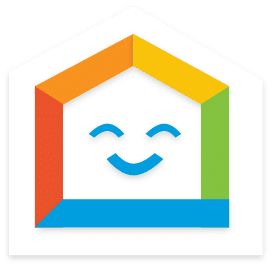 Ready to switch to ductless mini splits in Lorton, VA? Contact NICE Heating and Air at 703-884-2376 or through our online form!
Fast, Friendly Service For $69
SERVING HVAC SERVICES IN LORTON, VA AND SURROUNDING AREAS!