Smart Thermostat Services Lorton VA
Tired of walking into a chilly home during winter or returning to a sweltering space in summer? Wondering how you can effortlessly control your home's climate while saving on energy bills? To reconcile the challenge of balancing comfort, financial responsibility, and environmental sustainability, we offer our smart thermostats. With these innovative devices, you can effortlessly regulate your home's temperature from anywhere, schedule adjustments to ensure a consistently cozy environment, and enjoy numerous additional features. With our professional smart thermostat services in Lorton, VA, you can capitalize on the newfound convenience without ever having to lift a finger.
What Are Smart Thermostats?
Smart thermostats are a new generation of climate control devices that allow you to adjust your home's temperature remotely and set up rules for how it should be maintained. With these cutting-edge systems, you can save money on your energy bills by programming the device to use less power during peak usage times or when nobody is home. Additionally, many models come with voice control that allows you to regulate the temperature with a simple command. Smart thermostats also come with mobile apps and other features so you can keep an eye on your home's climate no matter where you are.
Benefits of Smart Thermostat Installation
Consider its benefits if you are still hesitant about investing in a smart thermostat:
We can help you choose smart thermostats for your Lorton, VA home and, once you've decided, install them quickly and efficiently.
Choose Our Smart Thermostat Services in Lorton, VA
Are you searching online for a "thermostat installation near me"? Look no further than NICE Heating and Air for all your smart thermostat needs in Lorton, VA. We are a team of qualified professionals who specialize in helping residents like you enjoy the convenience, health benefits, and energy savings that come with using a smart thermostat. Let's run over some of the reasons why you should choose our services:
Smart Thermostat Service FAQs
Can smart thermostats help me save on energy bills?
Yes, smart thermostats can contribute to energy savings by allowing you to set precise schedules, adjust settings remotely, and optimize heating and cooling based on your preferences and occupancy patterns. Over time, these features can lead to reduced energy consumption and lower bills.
Do smart thermostats require an internet connection?
Yes, smart thermostats require a stable Wi-Fi connection to function properly. The Wi-Fi connection enables remote control, access to mobile apps, and integration with other smart devices.
How do I choose the right smart thermostat for my home?
Choosing the right smart thermostat depends on your HVAC system, budget, desired features, and compatibility with your smart home ecosystem. Our experienced team can help you select the ideal smart thermostat that meets your needs.
Can smart thermostats be programmed for vacation mode?
Yes, many smart thermostats offer a vacation or away mode feature. During your absence, you can set your thermostat to a specific temperature range to conserve energy while ensuring your home remains comfortable upon your return.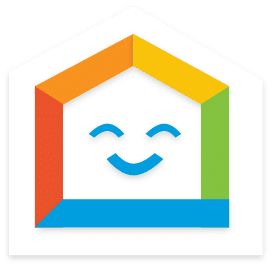 Contact NICE Heating and Air today at 703-884-2376 if you are looking for expert smart thermostat services in Lorton, VA!
Fast, Friendly Service For $69
SERVING HVAC SERVICES IN LORTON, VA AND SURROUNDING AREAS!