AC and Heating Services Springfield VA
Escape the grip of unpredictable temperatures with our premier heating and cooling services in Springfield, VA! Don't let the sweltering summers or bone-chilling winters catch you off guard. At NICE Heating and Air, we understand the frustration of battling finicky HVAC systems. We've seen everything from sweating it out on scorching days to bundling up against the cold. But fear not, because we're here to transform your indoor environment into a haven of comfort and relief. Discover how our expert solutions can turn your home into the epitome of coziness and coolness.
Our AC and Heating Services in Springfield, VA
We specialize in various services to meet your heating and cooling needs. Whether you're looking for seasonal maintenance, repairs, or installation of new systems, our team has the experience and tools necessary to get the job done right. With us, you can be sure that your home will stay comfortable all year round. Our AC and heating repair services include:
Your AC unit is one of the most important investments you'll make for your home. It requires regular maintenance and servicing to keep it running at its best. That's why NICE Heating and Air offers professional AC maintenance in Springfield, VA. Our technicians will diagnose and repair your system in no time, restoring it back to peak performance.
If you need an emergency furnace repair in Springfield, VA, our team can provide quick and reliable service anytime. We understand the discomfort of dealing with a broken heater in the middle of winter. That's why we strive to provide prompt and efficient repairs so you can return to warm comfort as soon as possible.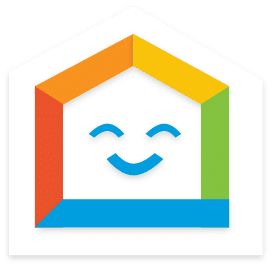 Check our reviews to find out what your neighbors think about our furnace installation and repair services!
Warning Signs You Need Ductless Mini Splits Services
Ductless minis splits are becoming popular for homeowners in Springfield, VA. They provide efficient heating and cooling without the need to install ductwork. But just like any other HVAC system, minis splits require regular maintenance to ensure they work at their peak efficiency. If you notice any of these warning signs, it's time to call our professionals for a maintenance check-up:
These are all indicators that there could be an issue with your ductless mini splits. Don't take chances with any of these warning signs! Contact us immediately to inspect the system and make the necessary repairs.
Professional Water Heaters Services in Springfield, VA
Is your water heater not performing as it should? If you're dealing with a malfunctioning hot water system, then allow our professionals to take care of the issue. We provide reliable inspections and repairs for all types of water heaters in Springfield, VA.
Whether your problem is minor or major, we have the experience and expertise necessary to ensure that your hot water heater performs at its best. Beyond this, you can also count on our technicians if you are looking for tankless water heaters services in Springfield, VA. We'll help you choose the best model to fit your home and budget.
Choose Our HVAC Services in Springfield, VA
At NICE Heating and Air, we take pride in providing quality heating & air conditioning services in Springfield, VA. Our experience, combined with customized solutions ensures that you always get the best results from any project. When you work with us, you can be sure that: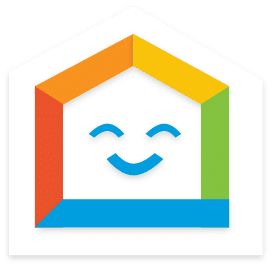 Are you looking for heating and cooling servicess in Springfield, VA? Contact NICE Heating and Air at 703-884-2376 and schedule an appointment!
Fast, Friendly Service For $69
SERVING HVAC SERVICES IN LORTON, VA AND SURROUNDING AREAS!