Nice Whole-Home Humidifier & Dehumidifier Installation in Northern Virginia
Whether you're suffering from dry, stale air or moist, stuffy living spaces, Nice Heating & Air installs the whole-home humidification and dehumidification solutions you need to achieve total comfort and ideal humidity levels.
Improve your indoor air quality with a whole-home humidifier or dehumidifier. Call Nice Heating & Air at (703) 884-2376 to schedule service online!
What Are Whole-Home Humidifiers & Dehumidifiers?
Many homeowners are familiar with portable or single-room humidifier systems, but a whole-home humidification system is the best way to achieve total comfort throughout your home.
Each system works together with your existing HVAC equipment and is usually installed within your ductwork so that they can introduce or remove moisture from the air forced through your duct systems.
Whole-home humidifiers: Whole-home humidifiers add moisture to your indoor air supply to compensate for low humidity levels. Humidification systems are best used during the winter when the air is drier.
Whole-home dehumidifiers: Whole-home dehumidifiers remove moisture from the air to relieve excessively high humidity levels.
Dehumidifiers are most often used during the summer. Northern Virginia has a fairly mild climate, but it does tend to air more humid, with an average of 68.7%.
Benefits of Whole-Home Humidifier & Dehumidifier Installation
Achieving the optimal humidity level in your home can provide many benefits, including:
Increased Comfort
The ideal humidity range is between 40% to 50%, which can be difficult to maintain without the right humidification system.
With a whole-home humidifier or dehumidifier in place, your HVAC equipment will have the added support it needs to improve your home's comfort and air quality.
Improved Health
Humidity directly affects your body's respiratory health.
Air that is too dry can cause coughing, itchy nasal passages, and worsened allergies. On the other hand, moist air can lead to mold and mildew growth that can cause serious respiratory issues.
With a humidification solution in place, you'll breathe easier year-round.
Healthier Skin
Especially during the winter months, when the air is dry, a whole-home humidification system can prevent you from experiencing dry, cracked skin.
A dehumidifier can keep your skin from becoming sticky and sweaty throughout the summer months.
Enjoy the benefits of a whole-home humidifier or dehumidifier in your home. Call (703) 884-2376 or contact us online to learn more and schedule indoor air quality service today!
Why Choose Nice Heating & Air for Whole-Home Humidification?
For more than 10 years, Nice Heating & Air has delivered the superior indoor air quality solutions that Northern Virginia families trust. Customers know that they can always count on our team to provide:
Upfront, honest pricing before installation
Financing solutions on approved credit
Efficient service from industry professionals
When you need a licensed, insured team of top-quality technicians continuously trained in the most advanced service techniques, Nice Heating & Air is the only team for the job.
Call (703) 884-2376 or contact us online today to learn more about the benefits of humidification systems.
We Offer Nice & Friendly Service!
Serving Springfield, VA &
the Surrounding Areas
Why Choose NICE?
Professional Service for All Makes & Models
100% Satisfaction Guaranteed
Nice, Neat & Knowledgeable Technicians
Angie's List Award Winner – 7 Years Straight!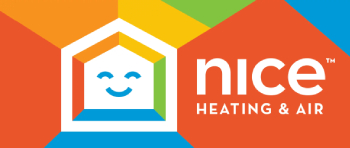 Join Our Cozy Club
Maintenance Plan!
It's the NICEST way to gain comfort.