Heating Maintenance Lorton VA
Are you tired of facing chilly nights and inconsistent heating during the winter season in Lorton, VA? Worried about unexpected breakdowns of your heating system? Look no further! Our top-notch heating maintenance services are here to keep your home cozy and worry-free throughout the year. Whether you're wondering how to improve your heating efficiency or seeking preventative measures to avoid heating emergencies, our expert team has you covered. Discover the peace of mind that comes with a well-maintained heating system – schedule professional heating maintenance in Lorton, VA, today.
Why Regular Heating Maintenance Services Are Essential
Regular maintenance is essential to keep your heating system in tip-top shape and ensure a long lifespan. Over time, the modest monthly investment in maintaining your system will yield a multitude of benefits, including:
How Much Does Heating Maintenance Cost?
Our clients can take advantage of our great rates and unbeatable quality service. However, the final cost of maintenance services will depend on the type and age of your heating system and the scope of work required. You should contact our team for an accurate quote for our professional heating maintenance services in Lorton, VA! We'll be happy to help you keep your home comfortable and cozy during winter.
Professional Heating Maintenance in Lorton, VA
Our experts at NICE Heating and Air have the skills and experience to tackle any heating maintenance project in Lorton, VA. We specialize in providing comprehensive inspections, repairs, and tune-ups that will help ensure your system's optimal performance throughout the year. We offer a few packages for you to choose from, ranging from basic maintenance services to full system checkups.
For our client's convenience, we also offer regular maintenance plans that cover the essential components of your heating system. Therefore, you can rest assured that your comfort and safety are taken care of.
Is heating maintenance cost-effective?
Absolutely! Investing in regular heating maintenance is highly cost-effective in the long run. You can avoid costly repairs and potential system breakdowns by identifying and addressing minor issues early on. Additionally, a well-maintained heating system operates more efficiently, saving you money on energy bills. The extended lifespan of your heating system also means you won't have to replace it prematurely, further reducing costs.
Can heating maintenance help prevent carbon monoxide leaks?
Yes, regular heating maintenance can be crucial in preventing carbon monoxide leaks. During the maintenance service, the technician will inspect the heating system for any signs of a potential carbon monoxide leak. They will also check the heat exchanger, a common source of carbon monoxide leaks, and ensure it functions properly and safely.
How do I know if my heating system needs maintenance?
Several signs indicate your heating system may need maintenance. These include uneven heating throughout your home, increased energy bills, strange noises from the heating system, frequent cycling on and off, and decreased indoor air quality. If you notice these signs, scheduling professional furnace maintenance in Lorton, VA, is essential.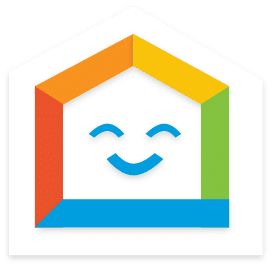 Ready to schedule heating maintenance in Lorton, VA? Don't hesitate to contact NICE Heating and Air at 703-884-2376!
Fast, Friendly Service For $69
SERVING HVAC SERVICES IN LORTON, VA AND SURROUNDING AREAS!