Our Nice Guarantee
We take pride in our workmanship and are committed to do everything to make sure you are happy and truly comfortable with our products and services.
100% Money Back Guarantee
If for any reason within the first 2 years from the installation date, you are not 100% satisfied with the work, service, equipment or experience, we will return 100% of your investment.  This guarantee applies only to qualifying systems recommended by Nice Heating & Air.
Comfort Guarantee
If the new system doesn't keep your comfortable, we'll remove it and replace it with one that will.
Utility Savings Guarantee
You'll save at least 20% on your annual heating and cooling utility bill or we'll write you a check for double the difference.  This only applies to Highest Efficiency Equipment recommendation.
Property Protection Guarantee
We will pay a professional of your choice to fix any issues that we cause during equipment installation. 
Clean Home Guarantee
Upon completion of the job, our team will leave your home in a cleaner state than we found it, or we'll pay a professional cleaning team to make it right.
No Lemon Guarantee
If a compressor or heat exchanger fails within the first 10 years, we'll replace the whole system at no cost.
We Offer Nice & Friendly Service!
Serving Springfield, VA &
the Surrounding Areas
Why Choose NICE?
Professional Service for All Makes & Models
100% Satisfaction Guaranteed
Nice, Neat & Knowledgeable Technicians
Angie's List Award Winner – 7 Years Straight!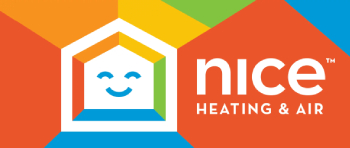 Join Our Cozy Club
Maintenance Plan!
It's the NICEST way to gain comfort.