Nice Indoor Air Quality Solutions in Northern Virginia
Protecting your home's indoor air quality is of the utmost importance. On average, we spend 90% of our time indoors, where the air can be up to 5 times more polluted than the air outside. This leaves you exposed to airborne contaminants, such as mold, mildew, bacteria, and viruses.
Nice Heating & Air understands the importance of keeping Northern Virginia families safe from the harmful effects of poor indoor air quality. Through our powerful range of advanced indoor air quality solutions, we are uniquely capable of eliminating the majority of airborne contaminants in your home.
Our Indoor Air Quality Solutions
Nice Heating & Air understands that no two homes are exactly alike, so we tailor our indoor air quality solutions to the individual families we serve.
We install a broad range of indoor air quality services directly into your ductwork. Our technicians develop a unique strategy for each customer based on the solutions they need most:
Air Filtration Systems
Your HVAC system's air filters stop a wide variety of harmful airborne particles from entering your home.
You should change your air filter at least every 90 days. Change it more often if you or someone living in your home suffers from allergies or respiratory issues or you have pets in your home.
Air Purifiers
UV air purifiers destroy a variety of biological contaminants that other filtration systems cannot eliminate, including:
Mildew
Mold spores
Bacteria
Viruses
Ultraviolet light ensures clean, safe breathing air by purging contaminants as they pass through the light before they enter your home's air cycle.
Air Scrubbers
Air scrubbers are advanced air filtration systems that help reduce:
Allergens
Dust particles
Odors
Smoke
Microbes
They actively work to clean your home's air and surfaces by sending out negatively charged antimicrobials with your air as it passes through your HVAC ducts. These particles can attract and destroy positively charged pollutants.
Whole-Home Humidifiers & Dehumidifiers
Whether you're suffering from dry, stale air or moist, stuffy living spaces, we can help. We offer the whole-home humidification and dehumidification systems homeowners need to achieve total comfort.
Our whole-home humidification solutions are specifically designed to help you achieve the ideal humidity range in your home — between 40% and 50% — and help you stay comfortable.
Struggling with poor indoor air quality in your home? Don't hesitate to contact Nice Heating & Air at (703) 884-2376 to schedule indoor air quality services with our team today!
Why Choose Nice Heating & Air for Indoor Air Quality Services in Northern VA?
At Nice Heating & Air, our top-quality technicians have proudly served the Northern Virginia region for more than a decade. Families know they can trust our team to deliver upfront pricing and quality service so you can have nice, clean air.
If you're seeking fast, reliable indoor air quality specialists to help improve your home's comfort and safety, look to the team at Nice Heating & Air to get the job done right.
Call (703) 884-2376 to schedule indoor air quality services in Northern Virginia today!
We Offer Nice & Friendly Service!
Serving Springfield, VA &
the Surrounding Areas
Why Choose NICE?
Professional Service for All Makes & Models
100% Satisfaction Guaranteed
Nice, Neat & Knowledgeable Technicians
Angie's List Award Winner – 7 Years Straight!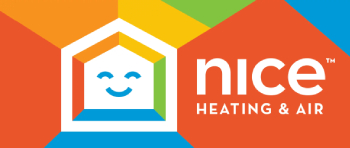 Join Our Cozy Club
Maintenance Plan!
It's the NICEST way to gain comfort.