AC and Heating Services Fairfax VA
Ever wondered how to keep the chill at bay during those crisp winter dawns or escape the summer sun's relentless embrace? Curious about the secret to achieving year-round comfort without breaking the bank? Look no further! Our heating and cooling services in Fairfax, VA, are here to banish those temperature dilemmas and provide you with a haven of perfect climate control.
At NICE Heating and Air, we specialize in installing and maintaining heating and cooling systems. Our experienced technicians are well-versed in the latest technology and can help you decide which system best suits your home's needs. We understand that comfort is essential, so we take the utmost care to ensure that our services are performed with skill and efficiency.
Total Climate Mastery: Unveiling Our AC and Heating Services
Our services don't just stop at installation. We also provide a comprehensive maintenance program that includes regular check-ups and timely repairs for any malfunctions or issues. This allows us to catch potential problems before they can cause severe damage, saving you money and hassle in the long run. Here are some of the top services that we offer:
Does your furnace need a check-up? No problem! Whether you are looking for heating repair or furnace installation, we're experts in diagnosing and repairing all kinds of furnaces, whatever the brand or model. Our highly trained technicians can quickly identify any issues and offer advice on fixing them without breaking your budget.
Is your AC unit not cooling properly? Don't sweat it — we're here to help! We offer professional AC maintenance in Fairfax, VA, and can install, maintain, and repair all types of air conditioning units. We'll ensure your home is cool and comfortable no matter the time of year.
Typical Signs You Need AC Repair in Fairfax, VA
Is your air conditioner making strange noises? Do you feel that your energy bills seem abnormally high? These are just a few of the common signs that it's time to call in an expert. Other indicators include:
Don't wait for any of these issues to worsen — call our professionals, and we will take care of them quickly and efficiently. We understand how important it is for you to have a fully functioning air conditioner in the heat of summer.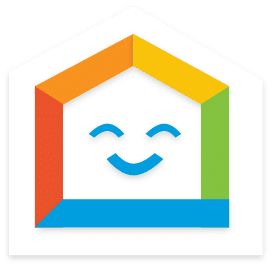 Elevate your indoor comfort and health with our cutting-edge humidifiers – the perfect solution for maintaining optimal humidity levels in your home!
Expert Water Heater Services in Fairfax, VA
Whether you are looking for traditional or tankless water heaters services in Fairfax, VA, our experienced technicians have you covered. We can help with installing, repairing, and maintaining all types of water heaters.
We also offer emergency services to ensure that your hot water needs are handled as soon as possible. With years of experience in the industry, we can quickly identify any issues with your system and get it running smoothly again in no time. Whether your air conditioner needs a tune-up or your water heater is acting up, you can trust our team to provide the best service possible.
Efficiency Redefined: Advantages of Our Heat Pump Services
Heat pumps offer a more efficient way of heating and cooling your home compared to traditional systems. They transfer heat from one area to another using refrigerant gas, allowing you to keep your home at a comfortable temperature while using less energy. Moreover, these units are highly durable and require very little maintenance.
We specialize in installing and repairing all kinds of heat pumps in Fairfax, VA. Our technicians have years of experience under their belts and will make sure your new unit is installed properly and safely. We understand the importance of achieving maximum efficiency from your heat pump, so we ensure every installation meets the highest standards.
Choose Our HVAC Services in Fairfax, VA
Are you searching online for furnace repair in Fairfax, VA? Do you need a reliable team to help you with all your HVAC needs? Look no further! We provide comprehensive heating & air conditioning services.
We understand the importance of customer satisfaction, which is why each job is completed with utmost dedication and care. Our technicians are highly knowledgeable and experienced, so you can rest assured that your heating and cooling system is in good hands. From installation to maintenance, our team can handle it all. Here are some of the reasons why you should choose our HVAC services: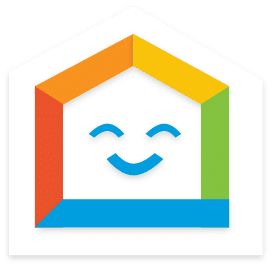 Let us help you keep your home comfortable. Contact NICE Heating and Air at 703-884-2376 and schedule heating and cooling services in Fairfax, VA!
Fast, Friendly Service For $69
SERVING HVAC SERVICES IN LORTON, VA AND SURROUNDING AREAS!