AC and Heating Services Woodbridge VA
Have you ever been shivering in your home during winter or melting away in the scorching summer heat? Wondering how to strike the perfect balance between cozy warmth and refreshing coolness? NICE Heating and Air is here to help! We understand the importance of a comfortable home environment, so we provide complete heating and AC services in Woodbridge VA.
With us, you don't have to worry about your air conditioner breaking down in the middle of summer or the furnace not working during winter. Our technicians can service, repair and replace any make or model of the HVAC system. We offer fast response times, honest pricing, and reliable services- guaranteed.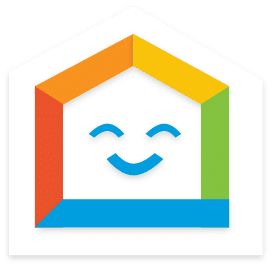 As you learn more about us and our services like water softener, you'll uncover a dedicated team committed to excellence and a track record that speaks volumes about our industry prowess!
Our AC and Heating Services in Woodbridge, VA
We provide a wide range of AC and heating services in Woodbridge, VA. From regular maintenance to emergency repair service, we have got you covered! Here's a list of our most popular services:
Your AC unit is one of the most important components of your home. That's why it's essential to keep it in top condition! With regular AC maintenance in Woodbridge, VA, you can save energy, prevent costly repairs and ensure peak performance from your system.
When your furnace or AC breaks down, it can be stressful and inconvenient. Our experienced technicians will get your system up and running as quickly as possible. If you are looking for professional furnace repair in Woodbridge, VA, you can count on our technicians. With many years of field experience, they are highly skilled in dealing with any HVAC issue.
Warning Signs You Need AC Repair in Woodbridge, VA
Nothing lasts forever, and sometimes your AC unit will signal that it needs repair or replacement. Here are some common warning signs you should look out for:
We provide comprehensive services for all your heating and cooling needs. Whether you need an AC repair or a new gas fireplace installation in Woodbridge, VA, our technicians are always ready to lend a helping hand.
Benefits of Professional Heat Pump Services in Woodbridge, VA
People usually install heat pumps in their homes to help reduce energy bills and manage indoor temperature without relying on a furnace or AC unit. Heat pumps are an efficient, cost-effective alternative to traditional HVAC systems. These units transfer heat from one place to another and can be used for heating and cooling.
We provide professional heat pump services in Woodbridge, VA. Our technicians are experts in installing, servicing, and repairing all kinds of heat pumps. Here are some key benefits of using our services:
Don't settle for anything less than the best when it comes to your HVAC system!
Expert Water Heater Services in Woodbridge, VA
Your water heater is one of the most important parts of your home, and it needs regular maintenance to operate efficiently. We provide expert water heater services in Woodbridge, VA. Our technicians are experienced in dealing with all kinds of water heaters and can help you choose the right type for your needs.
Whether you need a new installation or repairs and maintenance, you can be sure that our technicians will get the job done right. We provide cost-effective solutions to improve the efficiency of your water heater and keep it operating at peak performance.
You can also count on us for routine inspections and preventive maintenance services. Our team is knowledgeable in all aspects of water heater repair and installation, so you don't have to worry about a thing. We also provide tankless water heaters services in Woodbridge, VA. We are committed to providing the best customer service and the most competitive prices in town.
Choose Our Heating & Air Conditioning Services in Woodbridge, VA
Are you looking for heating repair or AC installation services in Woodbridge, VA? Look no further than NICE Heating and Air. Our technicians are highly skilled and experienced in dealing with various HVAC systems. We provide the best services at competitive rates and guarantee customer satisfaction.
Our core values are quality, honesty, and customer service. We strive to deliver the best possible results promptly. With over ten years of experience in HVAC services in Woodbridge, VA, you can be sure that you are getting the best value for your money when choosing us.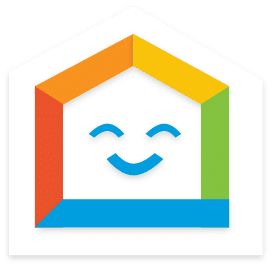 Let us help you stay comfortable! Contact NICE Heating and Air at 703-884-2376 and schedule heating and cooling services in Woodbridge, VA!
Fast, Friendly Service For $69
SERVING HVAC SERVICES IN LORTON, VA AND SURROUNDING AREAS!