Are you tired of shivering through the cold winter nights or dealing with uneven heating throughout your home? At NICE Heating and Air, we understand people's typical problems – from strange noises emanating from the furnace to skyrocketing energy bills. However, our skilled technicians are ready to rescue you from the cold with swift and reliable heating repair services. Let us restore the cozy comfort you deserve and make this winter the coziest one yet! If you are looking for heating repair in Lorton VA, we are the team to call.
Act Now! Signs You Need Professional Heating Repair in Lorton, VA
With winter months approaching, it's time to ensure your heating system is in top condition. Here are a few signs that you should call us today for an inspection:
If you're experiencing any of these issues, it's time to call expert heating repair technicians. Our experienced team will quickly identify and diagnose problems and provide cost-effective solutions tailored to your home's needs.
Know Before You Call: How Much Does Heating Repair Cost?
The final cost of a heater repair service in Lorton, VA, varies depending on the extent of the damage, the type of equipment, and the labor involved. Most heating repairs are completed in one visit, ranging from $150 to $1,000. However, the cost could increase significantly if you have an older system or need to replace a major component like a furnace.
Hiring a professional heating repair technician is essential regardless of the repair cost. DIY repairs can cause further damage to your system and will likely void any warranties held on the equipment.
NICE Heating and Air - Best Heating Repair Company
​​Choosing the right heating repair company is important – you want to ensure the job is done right while keeping your wallet in mind. That's why many homeowners choose our company for their heating repair needs. Let's examine the fundamental reasons why:
Heating Repair Service FAQs
Can I perform heating repairs myself?
Heating systems are complex and potentially dangerous. DIY repairs can lead to further damage or safety hazards. It's best to leave heating repairs to licensed and experienced HVAC professionals.
How often should I schedule heating system maintenance?
Regular heating system maintenance is crucial to prevent major breakdowns and prolong the system's lifespan. It's recommended to schedule annual maintenance before the heating season begins.
What types of heating systems do you repair?
At our company, we repair many heating systems, including furnaces, heat pumps, boilers, ductless mini-splits, and more.
How long does a typical heating repair service take?
It varies depending on the problem's nature. Minor repairs may take a few hours, while more complex issues could take longer. Our technicians do their best to complete repairs quickly without compromising quality.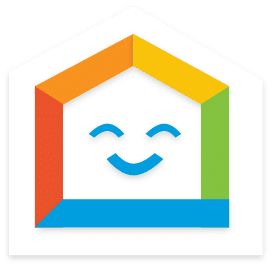 Don't wait until the coldest days of winter are here – contact NICE Heating and Air today at 703-884-2376 and schedule heating repair in Lorton, VA!
Fast, Friendly Service For $69
SERVING HVAC SERVICES IN LORTON, VA AND SURROUNDING AREAS!