AC and Heating Services Arlington VA
Tired of shivering through chilly winters or sweltering under the summer sun? Wondering how to find respite from unpredictable temperatures that seem determined to foil your comfort? Look no further! Our heating and cooling services in Arlington, VA, are here to turn those climate problems into a thing of the past.
Our team of experts will help you find the right solution for your needs. Whether you're looking for installation, maintenance, or repair services, we can provide the help you need to ensure your home is comfortable again in no time.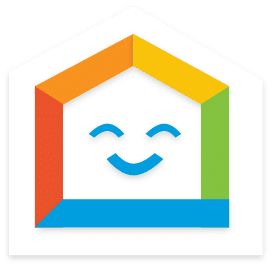 Whether you are looking for heating installation or AC repair in Arlington, VA, our technicians are here to help!
Mastering Your Climate: Unveiling Our AC and Heating Solutions
We understand that managing your home's climate is a delicate balance between convenience and comfort. To ensure you have both, we offer comprehensive AC and heating services to residential customers in Arlington, VA. Our experienced technicians can help with anything related to these systems – from installation to repairs and maintenance. Here's what you can expect when you choose us to handle all your heating and cooling needs:
Is your furnace in need of a check-up? Don't worry! Whether you require heating repair or furnace installation, we are the experts in diagnosing and repairing all types of furnaces, regardless of brand or model. Our highly skilled technicians can swiftly identify any issues and provide cost-effective solutions without compromising quality. Trust us to keep your furnace running smoothly while keeping your budget intact.
Are you experiencing inadequate cooling from your AC unit? No need to worry! We're here to provide assistance. We also provide professional AC maintenance services in Arlington, VA. Whether it's installation, maintenance, or repair, we handle all types of air conditioning units. Count on us to ensure your home remains cool and comfortable throughout the year.
Warning Signs You Need Furnace Repair in Arlington, VA
As experienced technicians, we know that a well-maintained furnace can keep your home warm and cozy when temperatures drop. However, it's essential to watch out for warning signs that might mean you need heating repair in Arlington, VA. These signs could include:
Efficient Comfort Solutions: Unveiling Our Professional Heat Pump Services
Heat pumps are an excellent option for home comfort in the winter, as they can both heat and cool your home. With their efficient performance and lower costs than traditional HVAC systems, they're becoming increasingly popular in Arlington, VA. We offer professional heat pump services to help you get the most out of these systems.
We'll help you choose the right model for your home, as well as provide expert installation and comprehensive maintenance. Our technicians can also effectively diagnose any issues with existing systems and provide fast solutions.
Our Tankless Water Heaters Services in Arlington, VA
Do you want an unlimited supply of hot water? Look no further! NICE Heating and Air can provide the perfect solution: a tankless water heater. With our installation and repair services, you can enjoy an endless supply of hot water that won't take up much space in your home! These units are also incredibly energy efficient, meaning you'll save money on your utility bills.
Whether you want to install a traditional or a tankless water heater, we are your go-to professionals for all your needs. Our team will guide you through the entire process and ensure everything is installed correctly and efficiently. We also offer comprehensive maintenance services to ensure your unit always works at its peak performance level. Beyond this, the cost of our water heaters services is always competitive.
Choose Our Heating & AC Services in Arlington, VA
Are you looking for a trusted HVAC contractor with many years of field experience? Look no further than NICE Heating and Air! Our team of experienced professionals is here to provide you with comprehensive heating & air conditioning services that meet your needs. We strive to exceed expectations and deliver the highest quality service possible. Plus, our technicians are equipped with the latest diagnostic tools and techniques to ensure fast and accurate repairs.
We also offer a variety of energy-saving solutions to help you save money on your utility bills. Plus, when you choose us for services like installation and maintenance, we provide comprehensive warranties and guarantees so you can have peace of mind knowing that the job will be done right the first time.
We aim to ensure you have the best experience possible with your heating and cooling systems. With our professional services, you can rest assured that your home is always comfortable and energy-efficient.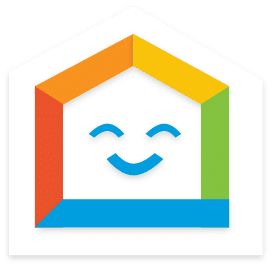 Don't wait – contact NICE Heating and Air today at 703-884-2376 and schedule heating and cooling services in Arlington, VA!
Fast, Friendly Service For $69
SERVING HVAC SERVICES IN LORTON, VA AND SURROUNDING AREAS!