AC & Heating Services Alexandria VA
Ever pondered over the secret to maintaining the perfect temperature at home, no matter the season? Curious about how to escape the stifling heat of summer or the bone-chilling cold of winter? Welcome to our realm of expertise, where we unravel the mysteries of indoor climate control and present you with tailored solutions that turn your comfort problems into a thing of the past. Our heating and cooling services in Alexandria, VA, stand as your reliable partner, providing unprecedented comfort and energy efficiency.
Our AC and Heating Services in Alexandria, VA
We offer a full range of heating and cooling services in Alexandria, VA, to help you keep your home comfortable. Our comprehensive AC and heating repair services include:
We understand that your AC unit is one of the most important investments you make for your home. That is why we only use high-quality products and offer superior AC maintenance in Alexandria, VA, to keep your air conditioning unit in peak condition.
If you are looking for furnace repair in Alexandria, VA, you can also count on us. We provide comprehensive furnace maintenance services to ensure your heating system runs smoothly during the winter months. We value your comfort, so our heating experts will inspect your furnace with the utmost care and attention to detail.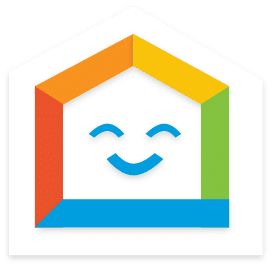 Whether you are looking for AC or furnace installation, we can help. Check our reviews, and you'll see that you make the right choice!
Warning Signs You Need Ductless Mini Splits Services
Ductless mini-splits are a convenient air conditioning solution for small spaces or homes without existing ductwork. But, like any other HVAC system, they also require regular maintenance and service to run efficiently. Here are some warning signs that your ductless mini-split needs servicing:
If you experience any of these signs, our team can inspect and repair your ductless mini-split quickly. We will ensure that your air conditioning system operates optimally so that you can enjoy the desired temperature in your home.
Professional Water Heater Services
Are you dealing with cold showers due to an inefficient water heater? If yes, don't worry – NICE Heating and Air has your back. We provide professional water heater services in Alexandria, VA, so you can enjoy warm and relaxing showers daily. Whether it's installation, repair, or maintenance of tankless or gas water heaters, we have you covered.
Our team of highly-trained technicians inspects your water heater thoroughly to identify the root cause of any issue and suggests a lasting solution. We also provide preventive maintenance services for both tankless and gas water heaters so that they continue to function optimally for years.
Beyond this, we also offer tankless water heaters services in Alexandria, VA, to elevate your comfort. Our services are designed to deliver hot water on demand without wasting energy or space.
Choose Our #1 HVAC Services in Alexandria, VA
Are you searching online for the best heating & air conditioning services in Alexandria, VA? Look no further than NICE Heating and Air! We have years of experience in the industry, and our team is fully licensed to deliver superior comfort solutions. When you choose us for your HVAC needs, you can expect:
Our mission is to help you keep your home comfortable, no matter the season. With our commitment to excellence and 24/7 emergency repair services, we ensure that you never have to worry about the temperature in your home.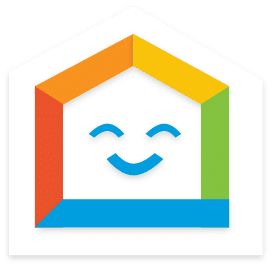 Let us help you keep your home comfortable! Contact NICE Heating and Air today at 703-884-2376, and schedule heating and cooling services in Alexandria, VA!
Fast, Friendly Service For $69
SERVING HVAC SERVICES IN LORTON, VA AND SURROUNDING AREAS!