Furnace Installation Lorton VA
Are you tired of the winter chills taking over your home? Are you wondering which furnace is the best fit for your heating needs? We understand the questions and concerns that come with choosing the right furnace for your home. Whether you need help with the right size, efficiency, or features, our expert team is ready to guide you every step of the way. Get ready to welcome the coziness of a new furnace and bid farewell to winter worries. Let's embark on this journey together as we ensure your home is heated to perfection with our top-notch furnace installation services in Lorton, VA.
Heating Your Home Right: Important Factors Before a New Furnace Installation
Most homeowners want to make sure they're making a sound decision when deciding on a new furnace. NICE Heating and Air is here to help you do just that. We prioritize your comfort and safety above everything else, so our team of experts takes time to understand your home's heating requirements before proceeding with the installation process. Here are some factors we consider:
Signs Your Furnace Needs to Be Replaced
Let's face it: no appliance lasts forever. The same goes for your furnace—it may show signs of wear and tear after extended use over the years. Let's take a look at some of the signs that indicate you need to replace your furnace:
Why Choose Our Furnace Installation Company in Lorton, VA?
We strive to provide top-notch services and exceed customer satisfaction with every job we take on. Here are just a few reasons why you should choose our furnace installers near Lorton VA:
Furnace Installation FAQs
What are the benefits of a high-efficiency furnace?
High-efficiency furnaces offer numerous benefits, including reduced energy consumption, lower heating bills, and a smaller carbon footprint. They provide more even and consistent heating, improve indoor air quality, and often come with advanced features for better temperature control and air distribution.
Can I install a furnace on my own?
Furnace installation is a complex and potentially hazardous process. It is recommended to hire licensed and experienced HVAC professionals to ensure proper installation, safety, and compliance with building codes. DIY installations can lead to performance issues, safety risks, and voided warranties.
Is furnace installation disruptive to my home?
Professional furnace installation is designed to be minimally disruptive to your home. Experienced technicians take care to protect your property, and the process is typically efficient and organized. However, some temporary inconveniences, such as noise and dust, may occur during the installation.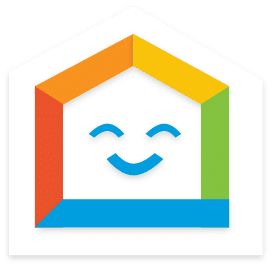 Contact NICE Heating and Air today at 703-884-2376 if you're looking for a furnace installation in Lorton, VA! Let us show you how easy it is to make your dream come true!
Fast, Friendly Service For $69
SERVING HVAC SERVICES IN LORTON, VA AND SURROUNDING AREAS!