Gas Fireplace Services Lorton VA
Tired of chilly winter nights or struggling to create a captivating focal point in your home? At Lorton, VA Gas Fireplaces, we understand the typical problems people face – 'How can I add a touch of elegance and warmth to my space?' or 'What's the most efficient and convenient fireplace option?' Look no further! Our exceptional gas fireplace solutions offer comfort, style, and convenience, transforming your living spaces into inviting retreats. Embrace the allure of dancing flames and the winter wonderland with our top-notch gas fireplace services in Lorton, VA.
What Do You Need to Know About Gas Fireplaces?
Are you looking for fireplaces in Lorton, VA? If you're considering adding a touch of elegance and coziness to your home, knowing the key factors that make gas fireplaces a popular choice is essential. From fuel type and heating efficiency to aesthetics and safety considerations, exploring these aspects will help you choose the suitable unit for your home:
Why Buy a Gas Fireplace Insert?
Gas fireplace inserts offer a compelling solution for homeowners seeking to upgrade their existing wood-burning fireplaces or convert inefficient open fireplaces into more efficient and convenient heating options. These inserts are designed to fit directly into the existing fireplace opening, providing a clean and seamless look while significantly enhancing heating efficiency. The key advantages of a gas fireplace insert include easy operation with the flip of a switch or remote control, consistent and adjustable heat output, and reduced maintenance compared to traditional wood-burning fireplaces.
With venting options to suit various setups, gas fireplace inserts provide a safe and efficient way to enjoy the cozy ambiance of a fireplace without the hassles and mess associated with wood-burning alternatives. They offer an environmentally friendly choice, as natural gas and propane burn cleaner than wood, emitting fewer particulates and greenhouse gases. Whether it's for zone heating, supplemental heat, or creating a captivating focal point in your home, a gas fireplace insert presents an alluring and practical addition to your living spaces.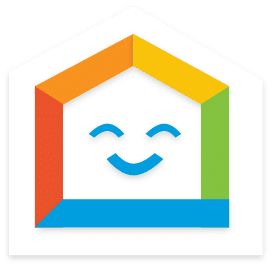 Remember that regular fireplace and heating maintenance can ensure your gas fireplace's safe and efficient operation!
Professional Fireplace Installers near Lorton, VA
At NICE Heating and Air, we are proficient in offering top-tier heating services in Lorton, VA, including professional fireplace installation. Our team comprises trained and certified professionals dedicated to providing efficient, quality services exceeding industry standards. We understand that every home has unique heating requirements; therefore, we customize our services to suit your needs. We believe in transparency, providing upfront pricing with no hidden costs. Our commitment to customer satisfaction, extensive experience, and mastery in the field make us the preferred choice for homeowners seeking reliable heating solutions.
Gas Fireplace Service FAQs
Can gas fireplaces be used during power outages?
Most gas fireplaces can operate during power outages since they don't use electricity for ignition. However, if your gas fireplace has a blower or fan, it may not function without power.
Do gas fireplaces come with warranties?
Yes, reputable gas fireplace manufacturers typically offer warranties that cover parts and labor for a specified period. Warranties may vary, so inquire about the specific coverage when choosing a gas fireplace.
How can I enhance the aesthetics of my gas fireplace?
Gas fireplaces offer various design options, including log sets, burner styles, and surrounds. You can also add accessories like decorative glass or realistic ember beds to further enhance the appearance.
Are gas fireplaces cost-effective compared to other heating options?
Gas fireplaces can be cost-effective compared to other heating options, especially in terms of convenience and energy efficiency. The initial investment and operating costs may vary based on the type and model of the gas fireplace.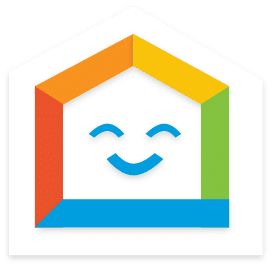 Contact NICE Heating and Air now at 703-884-2376 for expert installation of gas fireplaces in Lorton, VA. Turn your space into a winter retreat!
Fast, Friendly Service For $69
SERVING HVAC SERVICES IN LORTON, VA AND SURROUNDING AREAS!