Heat Pump Services Lorton VA
Feeling the chill during winter and the sweltering heat in summer? Wondering how to keep your home comfortable and energy-efficient all year round? The answer is to install a heat pump in your home. At NICE Heating and Air, we provide expert heat pump services in Lorton, VA. Bid farewell to the struggle of managing separate heating and cooling systems and embrace the ultimate comfort with our expert team by your side. Get ready to experience efficient and eco-friendly home comfort like never before.
Heat Pumps Explained: Your All-In-One Home Comfort Solution
A heat pump is a device that moves warm air from one place to another. It works by transferring heat between the indoor and outdoor environment, depending on where you need it most. During winter, it extracts warmth from the outside and warms your home, while in summer, it takes the hot air out of your home into the outdoors. This way, you don't have to worry about managing separate heating and cooling systems, all year round.
Benefits of Heat Pump Installation in Lorton, VA
Are you still hesitant to invest in a heat pump? Here are some benefits you can look forward to:
Our technicians are professional heat pump installers near Lorton VA. We will help you select the right type of heat pump to suit your needs and budget.
How Much Does Heat Pump Replacement Cost?
This question is best answered while considering your home's specific needs. Factors like the size of your home, type of heat pump, and installation complexity all come into play when estimating a budget. We provide reliable and affordable heat pump services in Lorton, VA, with no hidden costs. With our team by your side, you can trust that your system will be properly installed and regularly maintained for years to come.
Choose Our Best Heat Pump Services in Lorton, VA
Are you searching online for "heat pump contractors near me"? At NICE Heating and Air, we understand nothing is more important than keeping your family comfortable and safe. That's why we're committed to providing the highest quality heat pump services in Lorton, VA, and the surrounding areas. Our certified technicians are experienced and knowledgeable in all heat pump installation, maintenance, and repair aspects. We believe in delivering personalized solutions for all our customers, so you can relax knowing your home is in good hands.
Beyond this, our services also include a 100% satisfaction guarantee. We stand by the quality of our work and offer exceptional warranties on all heat pump products installed in your home.
How often should I schedule heat pump maintenance?
Regular heat pump maintenance ensures optimal performance and prolongs the system's lifespan. It is recommended to schedule heat pump maintenance at least once a year, ideally in the spring and fall, before the peak heating and cooling seasons.
Can you help me choose the right heat pump for my home?
Absolutely! Our experienced technicians can assess your home's heating and cooling needs, size requirements, and energy efficiency preferences to recommend the ideal heat pump for your specific needs and budget.
What should I do if my heat pump is not heating or cooling adequately?
If your heat pump is not providing sufficient heating or cooling, check the air filters and ensure they are clean and unblocked. If the issue persists, it's best to contact our professional heat pump services to diagnose and address the problem.
Can you assist with heat pump repair in Lorton, VA?
Our expert team is well-equipped to handle heat pump repairs and replacements. Whether it's a minor issue or a complete system replacement, we ensure your heat pump functions optimally.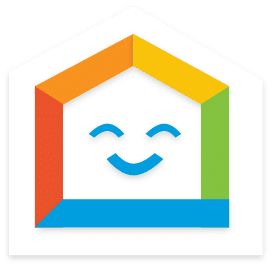 Switch to a heat pump and experience home comfort! Contact NICE Heating and Air at 703-884-2376 for expert heat pump services in Lorton, VA!
Fast, Friendly Service For $69
SERVING HVAC SERVICES IN LORTON, VA AND SURROUNDING AREAS!