Nice Indoor Air Quality Solutions in McLean, VA
Few things so easily overlooked effect quite so much as your indoor air quality. The average person can be expected to spend 90% of their time indoors, where pollution is concentrated in a much smaller space, making it much worse than outdoor air quality.
Your McLean home can harbor harmful contaminants, viruses, and bacteria without proper indoor air quality management.
Nice Heating & Air offers effective indoor air quality solutions to help you keep the air in your home clean. We'll quickly assess your indoor air quality, identify problems, and help you choose the right solutions to meet your indoor air quality goals.
Breathe a little easier in your McLean home today by contacting Nice Heating & Air online or calling (703) 884-2376 to schedule indoor air quality services.
Our Indoor Air Quality Solutions
Nice Heating & Air knows that one size rarely fits all when it comes to residential HVAC solutions, and that includes indoor air quality management as much as it does heating or cooling systems.
To better meet your needs, we offer a variety of different indoor air quality solutions designed to attach to your ductwork and correct all the air passing through your HVAC system. Air cleaning and filtration solutions we work with include:
Air Filtration Systems
Your HVAC air filter works to remove large particles from the air, keeping them from damaging delicate electronics or accumulating in bulk in your ducts. However, HVAC filters alone can only remove so much.
Replace your air filters based on your indoor air contamination and the ratings of your filters. We recommend replacing them every three months for most homeowners and every month if you have pets in the home.
Air Purifiers
UV air purifiers serve to eliminate particles that cannot be reasonably filtered from the air due to size, such as:
Mildew
Mold spores
Bacteria
Viruses
Ultraviolet light works to break down or neutralize these contaminants. Those that don't break down completely are rendered inert and harmless.
Air Scrubbers
Air scrubbers are a more advanced form of air infiltration targeting contaminants, such as:
Allergens
Dust particles
Odors
Smoke
Microbes
This technology works by emitting negatively charged antimicrobials into the air traveling through your air ducts, attracting and destroying the positively charged pollutants.
Whole-Home Humidifiers & Dehumidifiers
Controlling the humidity within your home is important not only for comfort but to avoid health issues, damage to your home, the presence of mold and pests, and inefficient heating and cooling.  We provide whole-home humidification and dehumidification systems to help you keep your entire home in the ideal humidity range, typically between 40% and 50%, for your comfort and quality of life.
Interested in learning more about managing indoor air quality in your home? Reach out to Nice Heating & Air at (703) 884-2376 to schedule indoor air quality assessment and services today!
Why Choose Nice Heating & Air for Indoor Air Quality Services in McLean?
At Nice Heating & Air, we've been serving families in the McLean area for over 10 years. People in the area know they can trust us to provide high-quality products and services and do it politely, promptly, and honestly.
When you're interested in improving your indoor air quality, count on the indoor air quality specialists at Nice Heating & Air to help make your home air as nice as possible.
Call us today at (703) 884-2376 to schedule indoor air quality services in the McLean area!
We Offer Nice & Friendly Service!
Serving Springfield, VA &
the Surrounding Areas
Why Choose NICE?
Professional Service for All Makes & Models
100% Satisfaction Guaranteed
Nice, Neat & Knowledgeable Technicians
Angie's List Award Winner – 7 Years Straight!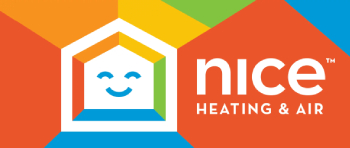 Join Our Cozy Club
Maintenance Plan!
It's the NICEST way to gain comfort.