Nice Indoor Air Quality Solutions in Lorton, VA
Is your indoor air quality what it should be? Most of us spend 90% of the time indoors, and without proper treatment, indoor air will be much dirtier than the air outside.
The average home in Lorton with only an old HVAC air filter is often hosting air dense with spore, dust, dander, viruses, bacteria, pest waste, volatile organic compounds, and other contaminants from the people, plants, animals, and chemicals in and around your home.  
Nice Heating & Air can help you tackle this problem with a range of advanced indoor air quality solutions intended to target specific problems with your indoor air. We'll carefully assess your home's indoor air quality and help you determine the next steps so you can breathe easier.
Enjoy fresher air in your Lorton home soon by contacting Nice Heating & Air online or calling (703) 884-2376 for indoor air quality services.
Our Indoor Air Quality Solutions in Lorton
The Nice Heating & Air team works with a variety of solutions for indoor air quality management, each of which attaches to your ductwork to target the air passing through your heating and cooling systems.
Our indoor air quality solutions include:
Air Filtration Systems
At the most basic level, we have simple filtration of the air in your home, most commonly by a filter which all air passes through before the heated and cooled air exits your ducts.
Air filters are frequently poorly maintained by homeowners, who neglect to change them or clean them as often as recommended or necessary.
Depending on the filtration ratings of your filters and how much large-particle pollution exists in your home, you might need to change filters as rarely as each season or as frequently as every month.
Keeping up with this also affects your HVAC system's life span, efficiency, and reliability.
Air Purifiers
UV air purifiers shine ultraviolet light within your ducts to damage organic contaminants in the air, including:
Mildew
Mold spores
Bacteria
Viruses
These materials are mostly too small for your average filter to catch, but UV light can eliminate or render them harmless.
Air Scrubbers
Air scrubbers work as a more proactive and advanced approach to air filtration, targeting pollutants like:
Allergens
Dust particles
Odors
Smoke
Microbes
Air scrubbers operate by producing negatively charged antimicrobials that attract pollutants' positively charged particles.
Whole-Home Humidifiers & Dehumidifiers
Keeping home humidity in the right range of 40% to 50% is crucial for comfort and indoor air quality. Our whole-home humidification and dehumidification systems can help you stay in the ideal range. Your skin, lungs, eyes, and nose won't be agitated by dry air, mold spores won't grow, and your HVAC won't have to fight excess humidity when cooling your home.
Ready to find out more about our indoor air quality solutions? Contact Nice Heating & Air at (703) 884-2376 today to request indoor air quality services!
Why Choose Nice Heating & Air for Indoor Air Quality Services in Lorton?
The Nice Heating & Air team has been trusted as a source of HVAC services by people in the Lorton area for over 10 years. Our customers have learned that they can trust us to do the job right, make their homes increasingly comfortable, and reduce air quality issues.
If you're ready to learn what can be done to make your home's air clean and fresh, let the team at Nice Heating & Air be the ones working to make every breath as nice as possible.
Call (703) 884-2376 to speak with a team member or message us online to schedule indoor air quality services in the Lorton area!
We Offer Nice & Friendly Service!
Serving Springfield, VA &
the Surrounding Areas
Why Choose NICE?
Professional Service for All Makes & Models
100% Satisfaction Guaranteed
Nice, Neat & Knowledgeable Technicians
Angie's List Award Winner – 7 Years Straight!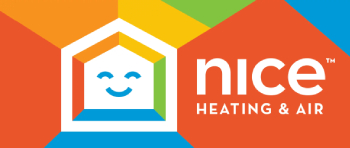 Join Our Cozy Club
Maintenance Plan!
It's the NICEST way to gain comfort.