Indoor Air Quality Solutions in Great Falls, VA
Great Falls has pleasant weather, but we want to talk about the air inside your home. Indoor air quality is an often-overlooked factor in your home comfort that significantly affects a variety of respiratory health problems, such as allergies or asthma.
Nice Heating & Air provides several indoor air quality solutions that can help drastically reduce pollutants and balance humidity levels so your home will always feel nice.
Learn more about how we can help improve your home's indoor air quality by calling (703) 884-2376 or contacting us online.
Benefits of Improving Your Indoor Air Quality
Improving your home's indoor air quality means your family has:
Reduced asthma and allergy symptoms
Limited exposure to cold, flu, and other viruses
Better quality sleep
And more!
Air Scrubbers in Great Falls
An air scrubber is a device that cleans the air in your home by sending out negatively charged antimicrobials to attract and destroy positively charged pollutants like:
Dust
Pollen
Pet dander
VOCs
And more!
UV Light Air Purifiers in Great Falls
A UV light air purifier is a device that uses UV light to eliminate mildew, mold spores, and bacteria, in addition to all the other pollutants air purifiers destroy.
The Nice Heating & Air team makes the process simple and easy by installing your air purifier within your ductwork.
Whole-Home Humidifiers & Dehumidifiers in Great Falls
Humidifiers and dehumidifiers help balance the humidity in your home for easy breathing and added comfort.
If your home is too humid, bacteria and mold can become more prevalent. If it's too dry, viruses — like the flu — spread more easily.
Contact us online or call (703) 884-2376 to improve your indoor air quality with help from the Nice Heating & Air team.
Choose Nice Heating & Air for IAQ Solutions in Great Falls
Nice Heating & Air provides unbeatable customer care by constantly furthering the education of our technicians and providing upfront, honest pricing.
To learn more about our indoor air quality services in Great Falls, please call us today at (703) 884-2376 or contact us online.
We Offer Nice & Friendly Service!
Serving Springfield, VA &
the Surrounding Areas
Why Choose NICE?
Professional Service for All Makes & Models
100% Satisfaction Guaranteed
Nice, Neat & Knowledgeable Technicians
Angie's List Award Winner – 7 Years Straight!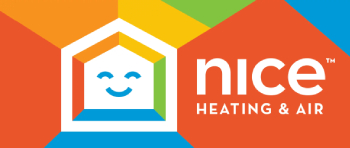 Join Our Cozy Club
Maintenance Plan!
It's the NICEST way to gain comfort.