You just want your home to be comfortable when you come home, not too hot not too cold.  The weather in Northern Virginia can be brutal, and at home, you should be protected from the extreme temperatures outside. If you have an old system running on R-22 your air conditioning and heating system can be destroying any chance at reliable comfort.
Systems produced before 2010 are actively harming our environment and making you miserable inside of your home.  If you are wondering what you can do check out the infographic below and if you are ready to make a change call us, we have professional technicians standing by to guide you through the processes of the R-22 Phaseout.
Your technician will assess your home and you can choose the perfect system for your family.  Being comfortable shouldn't have to harm the environment.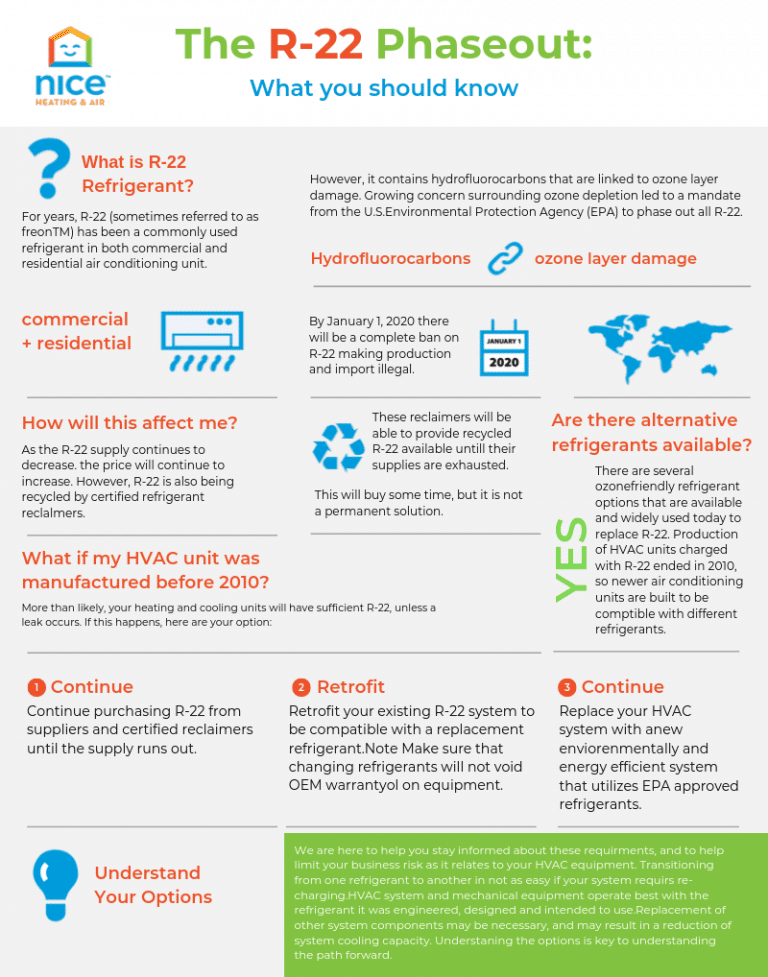 We are here to help you stay informed about these requirements, and to help limit your business risk as it relates to your HVAC Equipment.  Transitioning from one refrigerant to another is not as easy if your system requires recharging.
HVAC systems and mechanical equipment operate best with the refrigerant it was engineered, designed and intended to use.  Replacement of other system components may be necessary and may result in a reduction of system cooling capacity.
Understanding the options is key to understanding the path forward.  Your home should be comfortable, witout harming the environment.