Safety Tips to Keep Your Home Without Flames
Heating Fire Safety Tips To Keep In Mind For Your Residence
Your home's HVAC system heats and cools your house, making sure your residence is a place of comfort. But HVAC systems are the second most common reason for house fires. House fires are an often devastating, and extremely dangerous, situation for any resident or homeowner, so it's important to check out the below tips in heating fire safety to keep your home safe.
Check Your Furnace Filter
Cleaning and replacing your furnace filter is an easy job that many homeowners neglect. But having a clean filter is one of the number one ways you can protect your home from house fires while having top-notch indoor air quality.
The filter is in place to prevent debris, dust, dirt, and allergens such as mold and pollen, from circulating through your HVAC system. This means the longer the filter is in use, the more debris it collects, and the dirtier it becomes. A dirty filter is no longer effective at doing its job. Once the filter is clogged, air can no longer easily pass through your system.
And in fact, clogged filters are one of the main reasons HVAC systems fail. Clogged filters can also become a fire hazard as well, putting your home at risk.
Filters are easy to replace or clean. Check the instructions on your specific furnace model and follow the guidelines on the best way to keep your furnace in top condition. And don't forget to schedule regular servicing of your furnace with your local HVAC technician.
Space Heaters Can be Dangerous
The great thing about space heaters is they're a small appliance that can easily add warmth and comfort to a drafty room in the fall and winter. But space heaters are also one of the number one causes of house fires as well, so it's important to know how to operate them. Follow these tips and tricks to make sure your space heater is keeping you warm and safe:
Space Heaters should always be plugged into a wall socket, never an extension cord.
Space heaters should be on a leveled surface, to prevent it from tipping over.
Space heaters need to be 3 feet away from flammable items, like mattresses and blankets.
Never leave a space heater running unattended.
These tips and tricks will make sure your space heater is safe to use, limiting the chances of a dangerous fire.
Don't Forget Home Insurance
Even the best prepared and most safety-conscious homeowner can still run into unforeseen issues. And accidents happen, even to the best of us. This is why it's important to have homeowner's insurance, to help protect you and your belongings in case something devastating were to happen.
If a fire were to break out, homeowner's insurance will often cover your replacement costs for any lost belongings, as well as medical costs if someone in the home were injured.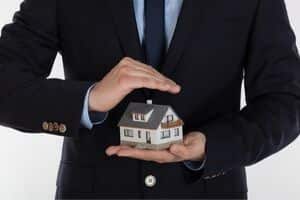 Without homeowner's insurance, you may find yourself in financial difficulty were an accident to happen in your home. There are many different plans available, at many different affordable costs, so shop around and find the policy that's best for you and your home. It could literally be a lifesaver.
Nice Homes Services Can See to Your HVAC Needs
Nice Heating & Air is your heating and air conditioning choice for the Alexandria, VA area. Providing services for anything from air conditioners to gas fireplaces, they have a 100% satisfaction guarantee.
Their rigorously trained technicians are knowledgeable and care about quality first. They're in the business of delivering high-quality service and comfort for homeowners.