Air Conditioning Services in Merrifield, VA
Merrifield's Trusted AC Service Technicians
Want your home to always feel cool during the hot and humid Virginia summers? Of course you do! Not only can an AC system keep you and your family feeling great, it can also filter out pollutants and allergens, which is obviously a good thing.
We have the tools and experience to uncover the root cause of your cooling problem. Then, we'll get your AC working like it was installed yesterday.
For air conditioner repair, replacement, or maintenance services in Merrifield, look no further than Nice Heating & Air. Contact our team online to get started.
Air Conditioner Repair
AC units don't last forever - they will need repairs every once in a while just from the amount of wear and tear they go through over the years. At Nice Heating & Air, we can repair any AC related problem with ease.
Your ac unit might need repairs if:
Your AC can't cool your entire home.
Your AC frequently trips breakers.
Your AC can't reach or maintain your thermostat setting.
You notice strange sounds or smells emanating from your unit or vents.
We're open 24/7, even if it's an emergency, give us a call!
Air Conditioner Installation in Merrifield
AC systems generally only last about 10 years. If yours is getting close to that or is older, you'll need to start planning for its replacement. This can be a big job and it needs to be handled by true experts.
That's where we come in!
Nice Heating & Air can install a new system for you that's energy-efficient and reliable, even if that system is a ductless mini-split or a heat pump.
Our team can look over your current AC system and determine if repairs are an option before moving on to a replacement. If your system needs replacing, we'll discuss your options and equip your property with an AC system that's right for you.
Air Conditioner Maintenance
Keeping up on air conditioning maintenance is the best way to avoid costly energy and repair bills down the road. Nice Heating & Air can complete a comprehensive maintenance inspection of your entire system. When you hire us for maintenance, we'll:
Check refrigerant levels
Inspect electrical connections
Inspect air ducts for debris or cracks
Lubricate motors and belts as needed
And much more
Nice Heating & Air also offers the Cozy Club Maintenance Plan. This plan provides you with two annual checks of your heater and AC, as well as discounts on repairs and priority scheduling.
Feel Nice & Cool With Nice Heating & Air Today
For over a decade, Nice Heating & Air has provided Merrifield residents with top-quality HVAC services.
Our insured and licensed technicians provide exceptional customer service and comprehensive repairs. We work hard to ensure the work is done right the first time.
Trust our HVAC team with a track record of happy customers with HVAC systems that work like new. Contact us today to schedule the services you need.
We Offer Nice & Friendly Service!
Serving Springfield, VA &
the Surrounding Areas
Why Choose NICE?
Professional Service for All Makes & Models
100% Satisfaction Guaranteed
Nice, Neat & Knowledgeable Technicians
Angie's List Award Winner – 7 Years Straight!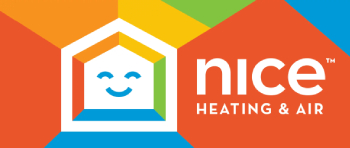 Join Our Cozy Club
Maintenance Plan!
It's the NICEST way to gain comfort.