Nice Ductless Mini-Split AC Systems in Northern VA
Need a cost-effective way to cool your home? Give us a call to see if a ductless mini-split is right for you.
Are you looking for an alternative to central AC? Our experts can help answer your questions and help you determine if a ductless mini-split could be the right option for your home. We offer repair and installation services in the Alexandria and Springfield, VA areas. Call Nice Heating & Air to book an appointment.
Is your air conditioning system acting up? Ask our experts about our AC repair services.
Hire the Nicest Team in Town!
Our friendly and knowledgeable staff are always happy to help our clients enhance their comfort. Whether we're installing a ductless mini-split, replacing a damaged unit, or performing regular maintenance, you can depend on:
Our commitment to customer service
Our attentiveness to every detail
Our dedication to delivering superior quality workmanship
Our affordable pricing and fast financing services
We encourage you to contact Nice Heating & Air at 703-884-2376 for more information about our company and the many reasons why your friends and neighbors trust our teams to deliver a job that's always nicely done!
We Offer Nice & Friendly Service!
Why Choose NICE?
Professional Service for All Makes & Models
100% Satisfaction Guaranteed
Nice, Neat & Knowledgeable Technicians
Angie's List Award Winner – 7 Years Straight!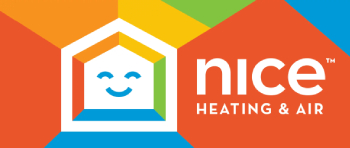 Join Our Cozy Club
Maintenance Plan!
It's the NICEST way to gain comfort.
Serving Springfield, VA &
the Surrounding Areas