Air Conditioning Services in Annandale, VA
At Nice Heating & Air, we keep your home in Annandale cool and comfortable all year long with comprehensive AC services performed by licensed and insured professionals.
Our mission is to provide high-quality repair, replacement, installation, and maintenance services for your AC system.
With upfront pricing and background-checked technicians, we've got you covered for thorough tune-ups and fixing unexpected system malfunctions.
Your home should feel nice year-round. Call (703) 884-2376 or contact us online for complete cooling services for your air conditioning unit!
Air Conditioning Repair for Your Home in Annandale
We all know that the summers here can be harsh, which can put a lot of strain on your air conditioning system opening it up to breakdowns. Our repair techs can save you and your home from being hot, humid, and uncomfortable during the summer months here in Annandale.  At Nice Heating & Air, you can rest easy knowing that we service all brands of air conditioning units and provide affordable AC repair solutions for all your cooling needs. We also provide emergency service 24/7 in the worst of cases. 
Your AC unit needs repair if you notice:
Hot air blowing
Leaking fluids
Unusual odors from the AC unit
High humidity
Unit is short-cycling
Strange noises
Inconsistent temperature compared to thermostat settings
Air Conditioning Installation & Replacement in Annandale
Your home should feel NICE and cool when you step inside. We provide installation and replacement services for all your cooling needs. A poorly functioning AC system eventually costs more to run than to replace.
Not only does it raise your electric bill, but the cooling capacity of your unit also diminishes, leaving you with a barely air-conditioned home and an overworked system. A newer system utilizes upgraded technology for better cooling efficiency and lower operating cost.
Our team at Nice Heating & Air provides free estimates on replacement quotes and financing options to get your home fitted with the best AC unit. If your unit is 12 years or older, requires constant repairs, or consumes unnecessary energy to get your home cool, it's time for an upgrade.
Air Conditioning Maintenance in Annandale
When it comes to keeping your cooling system running like new, no one does it better than Nice Heating & Air. Our air conditioning experts provide detailed tune-ups on your unit to extend the service life and keep your unit functioning up to manufacturer standards.
Our AC technicians will:
Clean your condenser and evaporator coils from dirt and dust buildup
Inspect your coils for cracks and leaks
Inspect and clean your drains of mold
Check refrigerant levels
Ensure your electrical controls are operating properly
With our Cozy Club Maintenance Plan, you can access priority scheduling on any service call, appointment reminders for tune-ups, and discounts on all services and repairs.
Choose Nice Heating & Air for Service You Can Rely On
At Nice Heating & Air, our dedicated team of professionals takes the time to listen to your concerns and answer your questions surrounding your residential property because we're not your standard HVAC company.
We strive to provide top-notch customer service support throughout your service period so that you can rest easy knowing that your home is in the best hands. 
Hours:
| | |
| --- | --- |
| Sunday | Open 24 hours |
| Monday | Open 24 hours |
| Tuesday | Open 24 hours |
| Wednesday | Open 24 hours |
| Thursday | Open 24 hours |
| Friday | Open 24 hours |
| Saturday | Open 24 hours |
Our mission is to be your go-to heating and AC specialist in Annandale! Call (703) 884-2376 or contact us online to connect with an expert AC technician today.
We Offer Nice & Friendly Service!
Serving Springfield, VA &
the Surrounding Areas
Why Choose NICE?
Professional Service for All Makes & Models
100% Satisfaction Guaranteed
Nice, Neat & Knowledgeable Technicians
Angie's List Award Winner – 7 Years Straight!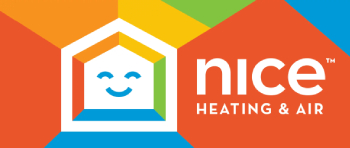 Join Our Cozy Club
Maintenance Plan!
It's the NICEST way to gain comfort.