Air Conditioning Services
Air Conditioning Services in Northern Virginia & the DMV Area
Our team wants the residents of the Fairfax County community to have reliable air conditioning when summer temperatures rise. The Nice Heating & Air team has been delivering quality service to the DMV area since 2011. Our HVAC professionals are here to guide you through each of your repair or replacement options so that you can make informed decisions.
We want it to be a nice and easy process to schedule AC services with Nice Heating & Air — give us a call at (703) 884-2376 today!
Air Conditioning Repair
No one wants a hot, muggy, uncomfortable house during the brutal VA summers. If your AC system is failing and needs some help, our team of experts are always ready to help with any problems you may have. Our techs have decades of combined experience with all makes and models - no matter your system, we can fix it!
Check out our AC repair services
Installation & Replacement
New or old home, we can install a new AC system for you! Our techs have installed all makes and models and will work with you to get the best system for your home. Not only do we do the installation but we also handle the removal of the old system - full-service to make the process as easy and simple as possible for you.
Check out our installation and replacement services
To schedule air conditioning installation or replacement services in the DMV area, call us at (703) 884-2376.
Air Conditioning Maintenance
If you want to keep your costs down, nothing is better for your air conditioning than professional maintenance. We make sure your system is running as best as it can by doing inspections, tests, and adjustments annually. Air conditioning maintenance and tune-ups also help identify and resolve problems while they're still inexpensive to fix.
To help our customers keep all of their HVAC systems in top working condition, with other benefits to boot, we offer membership in our Cozy Club program. Enjoy regular tune-ups, discounted service, and other perks!
Air Conditioning Systems We Service
At Nice Heating & Air, we service, repair, and install any brand of air conditioning system, including:
Central AC systems – Central air conditioning remains a popular way to keep your entire home cool and comfortable throughout the year. We'll keep your central AC system will running efficiently all season long.
Ductless mini-split systems – Want more control over the temperature of individual rooms, lack space for ductwork, or interested in maintaining high energy efficiency? Save money by installing an energy-efficient mini-split unit instead of a traditional AC system.
Air Conditioning FAQs
What is the average life of an air conditioner?
A well-maintained air conditioning system can last 15 to 20 years
My AC isn't working. What should I check before calling Nice Heating & Air?
Test the batteries in your thermostat.
Check for a tripped breaker or blown fuse.
Change your air filter.
Make sure the system is set to cool.
Call (703) 884-2376 to schedule a complete AC system checkup.
What can I do to make my air conditioner more energy-efficient?
Ensure all air vents are open and unrestricted.
Install a programmable thermostat, so your AC doesn't run continually when you're gone.
Schedule annual maintenance.
Change filters monthly.
Use ceiling fans so you can turn your thermostat up a few degrees and still feel comfortable.
How often does my AC system need maintenance?
We recommend scheduling AC system tune-ups once a year before the hot summer weather hits.
Choose Nice Heating & Air for AC Services in Northern VA
The Nice Heating & Air team has served residents of Northern Virginia and the DMV area with excellent service for over a decade. Our excellent customer service and technical know-how have led to consistently high ratings on consumer review sites like Angi, and we always focus on making sure you have a nice experience with our team.
Ready to be nice and cool for the summer? Reach out to Nice Heating & Air today by calling (703) 884-2376 or contacting us online to schedule service!
The areas we service
We provide AC repair services in most of Northern Virginia. Below is a list of specific locations. For a full list, go to our service area page.
Annandale
Alexandria
Arlington
Burke
Centreville
Chantilly
Dale City
Fairfax
Falls Church
Franconia
Great Falls
Lake Ridge
Lorton
Manassas
Manassas Park
McLean
Merrifield
Montclair
Newington
North Springfield
Oakton
Reston
Springfield
Tysons Corner
Vienna
Upper Marlboro
West Springfield
Woodbridge
We Offer Nice & Friendly Service!
Why Choose NICE?
Professional Service for All Makes & Models
100% Satisfaction Guaranteed
Nice, Neat & Knowledgeable Technicians
Angie's List Award Winner – 7 Years Straight!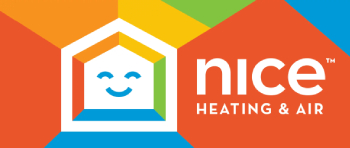 Join Our Cozy Club
Maintenance Plan!
It's the NICEST way to gain comfort.
Serving Springfield, VA &
the Surrounding Areas