Why am I feeling a cold draft from fireplace?
WHY AM I FEELING A COLD DRAFT FROM FIREPLACE?
There are several possible causes of feeling cold draft from fireplace.
You will want to make sure the damper is closed.
Also check the installation manual for any other potential openings that may need to be shut.
If the fireplace is mounted on cement versus plywood, that can also transfer cold into your home.
If the chase area or doghouse is not insulated adequately, that is another possibility.
Please check with your builder or installer on the insulation of the chase.
We Offer Nice & Friendly Service!
Serving Springfield, VA &
the Surrounding Areas
Why Choose NICE?
Professional Service for All Makes & Models
100% Satisfaction Guaranteed
Nice, Neat & Knowledgeable Technicians
Angie's List Award Winner – 7 Years Straight!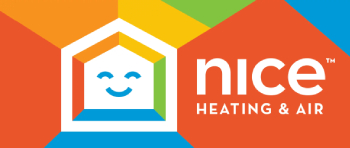 Join Our Cozy Club
Maintenance Plan!
It's the NICEST way to gain comfort.