Nice Indoor Air Quality Solutions in Franconia, VA
The nice weather in Franconia can make it easy to overlook your home's indoor air quality. At Nice Heating & Air, we believe every household needs nice, clean air, and we are passionate about providing indoor air quality solutions to homeowners throughout the greater Franconia area.
Call (703) 884-2376 or contact us online today to learn more about our IAQ services!
Air Cleaners & Filters in Franconia
If you are considering an indoor air quality solution for your Franconia home, the team at Nice Heating & Air is ready and able to help.
Your home's current air quality will determine which solution is the right fit.
Air filtration systems are integrated into the ductwork built into your home. You need high-quality filters to catch contaminants, and you should change your filters at least every three months, if not more.
Air purifiers and cleaners are appliances that clean the air particles throughout your home.
Air scrubbers are an excellent choice because they clean both the air and surfaces within your home.
Call (703) 884-2376 or contact us online to learn more about all of our indoor air quality solutions.
Humidifiers & Dehumidifiers for Franconia Homes
Another key component of optimizing your home's indoor air quality is keeping humidity at an ideal level, which is between 40% and 50%.
By finding the right humidifier or dehumidifier for your home, you can help protect your family against:
Bacteria
Mold
Dust mites
And more
Call (703) 884-2376 or contact us online today for balanced humidity levels in your home.
The Importance of Indoor Air Quality
Indoor air quality is an often-overlooked source of many health problems, including allergies and other respiratory issues.
By improving the quality of the air in your home, you are not only protecting your health, but that of your family's as well.
Why Choose Nice Heating & Air for Your Franconia Indoor Air Quality Needs?
Nice Heating & Air has spent over a decade serving homeowners in the greater Franconia area. Our friendly, trained, and background-checked technicians always communicate any work needed before it is done and provide upfront pricing.
For more information on our indoor air quality services, reach out to us online or call (703) 884-2376.
We Offer Nice & Friendly Service!
Serving Springfield, VA &
the Surrounding Areas
Why Choose NICE?
Professional Service for All Makes & Models
100% Satisfaction Guaranteed
Nice, Neat & Knowledgeable Technicians
Angie's List Award Winner – 7 Years Straight!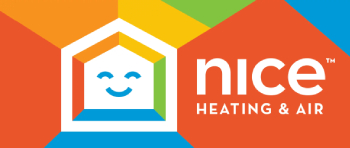 Join Our Cozy Club
Maintenance Plan!
It's the NICEST way to gain comfort.