Air Conditioning Services in Lorton, VA
Keeping cool in the summer means having a reliable air conditioning system installed in your home. Even the best AC units require service from a knowledgeable professional so they can continue to meet your home comfort needs. At Nice Heating & Air, our team delivers the long-lasting cooling solutions that Lorton, VA, residents need to stay comfortable all summer long.
From air conditioning installation and replacement to repair and maintenance, there's no cooling service request too challenging for our team to handle. When you need AC services in your Lorton home, don't hesitate to contact Nice Heating & Air for the solutions you need today!
Air Conditioning Repair
Here, in Lorton, temperatures can reach 90+ degrees with more than 80% humidity in the summer. That kind of wet heat can put strain on any air conditioning system, especially one in need of repairs, which is why it's essential to make sure your system is running smoothly. Our team can deliver the fast, reliable repair services you need to restore long-lasting comfort in your home.
You may already be experiencing signs that your AC unit needs repairs but it's good to know the exact symptoms so you can catch them early. So we made you a list!
If you notice that your AC unit is not cooling your space as effectively as it used to
If the air coming out of your vents is warm or not as cool as it should be
If you hear unusual noises - like grinding or squealing
If you see your energy bills are higher for no apparent reason
Our team also offers air conditioning maintenance services that help catch repair and replacement needs early so you don't get stuck with a broken down system later. By joining our Cozy Club Maintenance Plan, you can further reduce the cost of your cooling service needs while also enjoying unique benefits, such as 15% off services and repairs. Ensure your system is capable of handling your seasonal comfort needs by scheduling routine AC maintenance with our team.
Installation & Replacement
Whether you're installing a system in a newly constructed home or have an existing unit that needs replacement, Nice Heating & Air has your air conditioning needs covered. Our team understands that every home has unique comfort needs, which is why we never take a one-size-fits-all approach to our AC installation and replacement services. We'll assess your home size and comfort needs to provide an expert recommendation on which of our top-quality air conditioning units is best suited for your family. Need help affording the cost of your comfort solutions? Our team offers financing solutions on approved credit that help make your AC installation or replacement services stress-free and affordable.
Choose Nice Heating & Air for Air Conditioning
At Nice Heating & Air, our team is dedicated to more than just providing the best air conditioning products and services available: We're committed to offering long-lasting comfort solutions on which our customers can rely. When you select our team for your AC service needs, you'll enjoy the following service guarantees:
100% money-back guarantee: If you're not 100% satisfied with your air conditioning installation service, equipment, or experience up to two years after the installation date, we'll return 100% of your investment.
Comfort guarantee: If your new system doesn't meet your comfort needs, we'll remove it and replace it with one that does.
Utility savings guarantee: We certify that you'll save at least 20% on your annual heating and cooling energy bills, or we'll write you a check for double the difference — that's how confident we are in our systems' ability to improve energy efficiency in your home.
Property protection guarantee: If one of our service professionals causes a problem with your personal property during equipment installation, we'll pay a professional of your choice to remedy the issue.
Clean home guarantee: We guarantee that our service professionals will leave your home in a cleaner state than when we found it, or we'll pay a professional cleaning service to make it right.
No lemon guarantee: We stand behind our equipment installations, certifying that each of our compressors or heat exchangers will last at least 10 years from initial installation, or we'll replace the whole system at no cost.
Schedule AC Services Today!
From air conditioning installation and replacement to repair and maintenance, our team has the long-lasting comfort solutions you need for your Lorton home. With our series of service guarantees and team of top-rated HVAC technicians, there's no better team available for your home comfort needs than Nice Heating & Air.
Contact us to schedule the air conditioning services your home need today!
We Offer Nice & Friendly Service!
Serving Springfield, VA &
the Surrounding Areas
Why Choose NICE?
Professional Service for All Makes & Models
100% Satisfaction Guaranteed
Nice, Neat & Knowledgeable Technicians
Angie's List Award Winner – 7 Years Straight!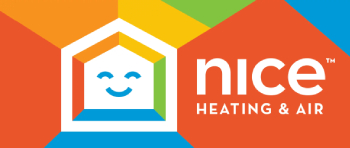 Join Our Cozy Club
Maintenance Plan!
It's the NICEST way to gain comfort.