Service Area
When you need fast, professional service with AC or furnace repair, there's only one name that should be at the top of your contact list: Nice Heating & Air!
At Nice Heating & Air, we know how inconvenient it is for the AC or furnace to go out when you need it most. That's why we provide quick, expert help when it's convenient for you so your issue gets resolved the way you expect it the first time. The next time you need fast and friendly help with your AC or HVAC system, remember the name Nice Heating & Air.
If you're still not sure we're the right company to help you out of a jam, check out our customer reviews and then call us for an appointment.
Serving Cities Throughout Northern Virginia
We serve a wide range of cities here in Virginia. If you don't see your area listed below, simply call us and ask!
When to Call for Heating & AC Repair
Everyone wants to save a few bucks by fixing little household issues themselves, but sometimes, the problem is too big and complex to be handled by an amateur DIY-er. Here are some times when it's better to enlist the help of a pro for AC or furnace repair.
No hot or cold air: If your HVAC system isn't blowing the temperature air you require, it could be an issue with the thermostat or something deeper in the system.
Foul odors: An AC or furnace that emits foul-smelling air shows a problem that could impact your family's health.
Fluid leaks: Refrigerant leaks from your AC is a serious issue that can only be handled by a professional.
Replacement: If your system isn't up to the job anymore, and a replacement is needed, call a professional for best results.
What's our story? Find out more about our company by checking out our About Us page and then call us with your problem.
Why Call Nice Heating & Air?
At Nice Heating & Air, we know that here in the Virginia area, you have a variety of HVAC specialists you can call when you have a heating or AC problem. However, when you call us, you get a company that offers a 100% satisfaction guarantee. Not only that but we've been awarded the Angie's List Super Service Award from 2011-2018. Our expert techs will provide multiple solutions for your problem to deliver the best option for you.
Before you call anyone else, call Nice Heating & Air and find out why we're so recommended among your friends and neighbors. Call us today at (703) 884-2376.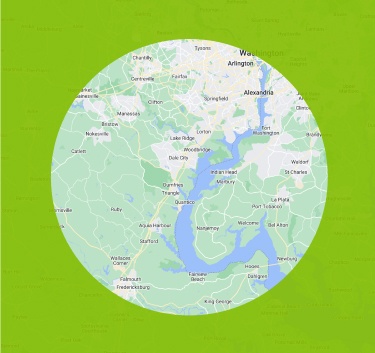 We Offer Nice & Friendly Service!
Serving Springfield, VA &
the Surrounding Areas
Why Choose NICE?
Professional Service for All Makes & Models
100% Satisfaction Guaranteed
Nice, Neat & Knowledgeable Technicians
Angie's List Award Winner – 7 Years Straight!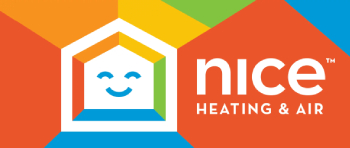 Join Our Cozy Club
Maintenance Plan!
It's the NICEST way to gain comfort.