Reviews
---
The technician was very professional and took his time to explain the issue and how he will about to fix it. He also offered means to save by signing on their maintenance program. He was polite, careful to keep the carpet clean. I will recommend this company to friends and family.
- Terence Lartey.
Loves me some NICE Home Services! I've been part of their maintenance plan for almost 9 years now & they're great. Reliable, professional, & friendly; they take care of all my HVAC & gas fireplace needs m, including a spring & fall tuneup. Highly recommend!
- Roberta Massiah.
I purchased my HVAC unit a year ago along with a Cozy Club maintenance plan. It's been running great and the customer service team is always quick to respond to questions. Today Rolando M. came by for the maintenance check and, as usual, he was neat, professional and maintained the COVID rules. He was also very nice, living up to the company name. I'm very happy with my experience with Nice.
- Barb N.
I can't speak highly enough of this company. I requested an appointment, and it was scheduled for the next day. The technician was polite, honest, and a pure delight to work with. He didn't try to overcharge or tell me to replace something I didn't need to. He made service recommendations that were in line with industry standard prices so I could make an informed decision as he went about his service visit. Would recommend and will be using them again in the future.
- N. England.
We Offer Nice & Friendly Service!
Serving Springfield, VA &
the Surrounding Areas
Why Choose NICE?
Professional Service for All Makes & Models
100% Satisfaction Guaranteed
Nice, Neat & Knowledgeable Technicians
Angie's List Award Winner – 7 Years Straight!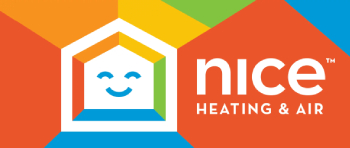 Join Our Cozy Club
Maintenance Plan!
It's the NICEST way to gain comfort.