During these turbulent times, Nice Heating & Air is here to help.  We want to support you and your family any way we can.  If you replace your air conditioning and heating system with Nice we will set up you with no payments for 12 months, meaning you get instant relief from the heat, without paying until next year.  On the day of the installation, we will even give you $500 cashback.
Air Conditioning Replacement Rebate & Cash Back with No Payments
Now is the best time to get the best deal for air conditioning, heat pump, and mini-split installations, call Nice Heating & Air. We service the Alexandria and Springfield, VA areas.
Let's face it, you have a lot to worry about right now and maintaining or replacing your system could not be further from your mind. However, having a functioning air conditioning is going to be a necessity this Summer — both for the health of you and your family, and the health of your home.  Spending more time inside of your home this Summer will add strain to the systems that keep you comfortable. If your system fails unexpectedly it will leave you stuck in a hot sticky house with nowhere to go. Before your older air conditioning breaks down unexpectedly, leaving you stuck in a hot sticky house with nowhere to escape to read about your Nice Care Relief Program.  A special offer from the owner of Nice Heating & Air to help you stay safe, without costing you any money while putting some cash in your hands when you may need it most.
Advantage of Installing a New Air Conditioner Now
There are many advantages to installing a new air conditioning. In addition to assuring that your a/c isn't likely to breakdown unexpectedly during the middle of Summer, there are also these benefits:
Your No-Risk Happiness Guarantees
There is never a risk when you choose Nice Heating & Air today, and always we guarantee service that will surprise and delight you every step of the way.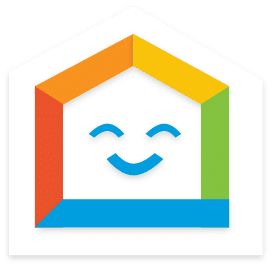 We are committed to serving you, your family and this community, call Nice Heating & Air at 703-884-2376 for appointments in the Alexandria and Springfield, VA areas. We offer virtual estimates and contactless appointments!
Fast, Friendly Service For $69
SERVING HVAC SERVICES IN LORTON, VA AND SURROUNDING AREAS!