Nice CARES Program

During these turbulent times, Nice Heating & Air is here to help. We want to support you and your family any way we can. If you replace your air conditioning and heating system with Nice we will set up you with no payments for 12 months, meaning you get instant relief from the heat, without paying until next year. On the day of the installation, we will even give you $500 cashback.
$500 Cash Back – Our type of stimulus check directly from Nice Heating & Air to you during this time putting cashback in your pocket.
12 Month Same As CasH- No interest for 12 months, also, you will have a locked-in interest rate of only 9.9%
Free Indoor Air Quality Package – We are gifting our Indoor Air Quality Package 1000 to every homeowner as a gift to help reduce their risk of illness due to indoor air pollution or contamination.
Air Conditioning Replacement Rebate & Cash Back with No Payments
Now is the best time to get the best deal for air conditioning, heat pump, and mini-split installations, call Nice Heating & Air. We service the Alexandria and Springfield, VA areas.
Let's face it, you have a lot to worry about right now and maintaining or replacing your system could not be further from your mind. However, having a functioning air conditioning is going to be a necessity this Summer — both for the health of you and your family, and the health of your home. Spending more time inside of your home this Summer will add strain to the systems that keep you comfortable. If your system fails unexpectedly it will leave you stuck in a hot sticky house with nowhere to go. Before your older air conditioning breaks down unexpectedly, leaving you stuck in a hot sticky house with nowhere to escape to read about your Nice Care Relief Program. A special offer from the owner of Nice Heating & Air to help you stay safe, without costing you any money while putting some cash in your hands when you may need it most.
Advantage of Installing a New Air Conditioner Now
There are many advantages to installing a new air conditioning. In addition to assuring that your a/c isn't likely to breakdown unexpectedly during the middle of Summer, there are also these benefits:
Higher efficiency – Increased energy efficiency, which can also result in lower utility bills.
Quiet – Newer models of air conditioners make less noise than older systems.
Even and consistent cooling- Maximum indoor climate control to allow your home to cool evenly.
Healthier Home Improved indoor air quality.
Long-lasting Longer lifespan than older models.
Technology New technology and features.
Your No-Risk Happiness Guarantees
There is never a risk when you choose Nice Heating & Air today, and always we guarantee service that will surprise and delight you every step of the way.
Comfort Guarantee:If the new system doesn't keep you comfortable, I'll rip it out and replace it with a system that will.
Utility Savings Guarantee: You'll save at least 20% on your annual utilities or I'll write a check for double the difference. (Highest Efficiency Recommendation only)
Property Protection Guarantee: We will pay a professional of your choice to fix any issues that we cause during the install.
Leave Your Home Cleaner Than You Found It: My team will leave your home in a cleaner state than we found it or will pay a professional cleaning team to make it right.
No Lemon Guarantee: If a compressor or a heat exchanger fails within the first 10 years, we will replace the whole system at no cost.
We are committed to serving you, your family and this community, call Nice Heating & Air at (703) 884-2376 for appointments in the Alexandria and Springfield, VA areas. We offer virtual estimates and contactless appointments!
We Offer Nice & Friendly Service!
Why Choose NICE?
Professional Service for All Makes & Models
100% Satisfaction Guaranteed
Nice, Neat & Knowledgeable Technicians
Angie's List Award Winner – 7 Years Straight!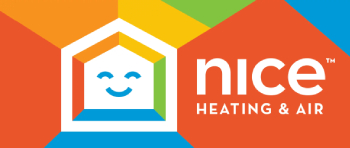 Join Our Cozy Club
Maintenance Plan!
It's the NICEST way to gain comfort.
Serving Springfield, VA &
the Surrounding Areas