Nice Indoor Air Quality Services in Chantilly, VA
We all know the importance of breathing in fresh, clean air. But did you know that indoor air can be more polluted than the air outside your home?
That's why at Nice Heating & Air, we offer a variety of indoor air quality services to get you and your family breathing fresher, cleaner air.
Call Nice Heating & Air at (571) 601-3704 to schedule indoor air quality services in Chantilly.
Our Air Quality Products in Chantilly
Whether you need a small-scale filter or a heavy-duty air cleaner, we have a variety of options for you to choose from:
Air filtration works seamlessly with your current HVAC system because it's integrated into your home's ductwork and cleans your home's air of harmful airborne particles. You can use a variety of filters to filter out more or fewer particles.
Traditional air purifiers use an electrostatic air filter, while UV air purifiers use ultraviolet light to rid the air of mold, spores, mildew, and other contaminants.
Air scrubbers offer a deeper clean as they remove harmful particles from the air and clean the surrounding areas.
Humidifiers & Dehumidifiers in Chantilly
Humidity can be a big problem during the warmer months. Excess humidity in your home can lead to bacteria, mold, and more. But you don't want dry air in the winter months either.
With our high-quality humidifiers and dehumidifiers, you can prevent the accumulation of these contaminants by keeping your humidity levels at just the right ratio — around 40% to 50%.
Have questions? Our technicians can help you decide which air quality solutions are right for your Centreville home. Call (571) 601-3704 now or contact us online.
Benefits of Indoor Air Quality Services
Indoor air quality plays a huge role in maintaining good health and maintaining your comfort. Here's how:
Why Choose Nice Heating & Air?
For indoor air quality services that you can depend on, Nice Heating & Air is the team to call. We'll work with you, help you review all your options, and ensure you get the best indoor air quality solution that best meets your needs.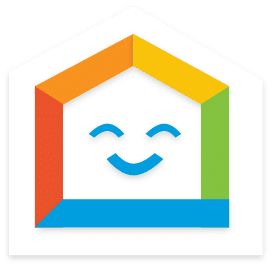 For better, cleaner, fresher breathing air, call on the experts at Nice. Reach out at (571) 601-3704 today.
Fast, Friendly Service For $69
SERVING HVAC SERVICES IN LORTON, VA AND SURROUNDING AREAS!