Nice Heating Maintenance in Northern Virginia
It's nice to have Nice Heating Services on your side in Northern Virginia! Our highly trained HVAC specialists work hard to keep you warm no matter what the fall, winter, or spring forecast has in store. We are experts at troubleshooting problems and applying the most effective solutions to ensure your furnace, heat pump, and other heating systems operate at their optimal performance levels. Each of our certified HVAC technicians has the tools, components, training, and expertise required to protect you from the cold and ensure your heating systems provide reliable comfort year after year.
Is your heating system in need of maintenance? Contact the professional HVAC specialists at Nice Heating Services at (703) 884-2376, and we will schedule a service appointment.
Our Cozy Club Maintenance Plan
Our Cozy Club Maintenance plans are guaranteed to keep you comfortable throughout the year! These affordable service agreements eliminate seasonal disruptions, unexpected breakdowns, and more. If you are tired of chilly toes and frosty fingers, the Cozy Club Maintenance Plan offers reliable protection you can depend on. Each of our maintenance packages includes free service calls, discounts on services and repairs, full system checks, tune-ups, and more!
We have three convenient maintenance plans available that are suitable for every need and budget:
Our Nice Home Package features two in-home maintenance visits plus free service calls, discounts on regular service and repairs, free-tune-ups for a friend, and much more!
The Smart Home Package offers a 32-point remote maintenance check every month, free service calls, discounts on service appointments, and much, much more.
Want the best of both plans? Our Nice and Smart Home Package offers the same services as both packages, plus assistance with your smart home systems. It is the perfect plan for homeowners who want to enjoy fast and reliable service, comfort, and the convenience modern HVAC technology creates.
The Top Benefits of Regular Heating Maintenance
Regular maintenance of your heating systems offers plenty of benefits worth considering. Over time, the few dollars a month you spend on maintaining your system will deliver the following benefits and more:
Improved energy efficiency
Enhanced reliability 
Guaranteed compliance with existing warranty coverage
Diminished need for repairs
Increased system longevity
Improved comfort
Improved indoor air quality
Lower utility bills
Reduced operational and replacement costs
Why wait to enjoy the benefits of regular heating system maintenance?
Contact the professionals at Nice Heating Services at (703) 884-2376, and we will tell you more about the services we offer that are guaranteed to improve your comfort!
Schedule Heating Maintenance for Your Northern VA Home
Isn't it nice to cuddle up in comfort at home on a cold winter's day? At Nice Heating Services, it is our pleasure to make sure your home stays warm no matter how bitter the cold outside is. We are experts in the regional climate and can apply effective maintenance solutions for a wide range of heating systems.
No matter how old your system is and how complex the maintenance requirements are, our certified, licensed, and fully insured HVAC professionals are happy to show you why we are the top choice of homeowners in Springfield, VA, and surrounding communities!
Whether you need a heating tune-up, furnace maintenance, or more, we are always ready to go to work for you!
We encourage you to contact the team at Nice Heating Services at (703) 884-2376 to schedule a service appointment in Springfield and other nearby communities in Northern Virginia.
We Offer Nice & Friendly Service!
Why Choose NICE?
Professional Service for All Makes & Models
100% Satisfaction Guaranteed
Nice, Neat & Knowledgeable Technicians
Angie's List Award Winner – 7 Years Straight!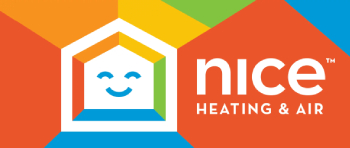 Join Our Cozy Club
Maintenance Plan!
It's the NICEST way to gain comfort.
Serving Springfield, VA &
the Surrounding Areas