Service Finance
Get the Best Financing for Your Heating & Air Conditioning System Replacement
At Nice Heating and Air, we understand that replacing your heating system can be a significant investment. That's why we offer financing options to make it easier for our customers to afford the cost of a new heating system. 
Service Finance is a trusted provider of financing solutions for home improvement projects, including heating system replacements. With Service Finance, you can choose from a variety of loan options, including fixed-rate loans and variable-rate loans, to find the one that best fits your budget and financial situation. The application process is quick and easy, and you can typically get a decision within minutes. Service Finance also offers flexible repayment terms, so you can choose a repayment schedule that works best for you.
Our team will work with you to find the financing option that best fits your needs and budget, so you can get the new heating system you need without breaking the bank. Contact us today to learn more about your financing options with Service Finance.
To apply, you'll need to:  
Personal identification
You will need to provide financial information
You will need to provide your contact information
Information about the project cost and description
Provide a valid email address and mobile phone number
Apply by clicking below or Scanning the QR code:
We Offer Nice & Friendly Service!
Why Choose NICE?
Professional Service for All Makes & Models
100% Satisfaction Guaranteed
Nice, Neat & Knowledgeable Technicians
Angie's List Award Winner – 7 Years Straight!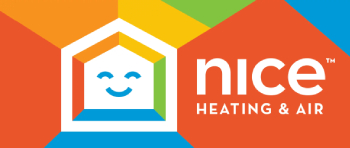 Join Our Cozy Club
Maintenance Plan!
It's the NICEST way to gain comfort.
Serving Springfield, VA &
the Surrounding Areas