Heating & Furnace Repair in Lorton, VA
Having your heater or furnace inspected and serviced every year is the best way to keep it running efficiently. Call Nice Heating & Air and ask about our furnace maintenance and tune up services today!
When your furnace or heater works overtime to keep your family comfortable during the winter, it takes a toll on the entire system. That's why it's vital you perform regular maintenance during the offseason to avoid total failure when you depend on your system the most. Call Nice Heating & Air today for a complete inspection and tune-up of your system.
Wondering what your neighbors think about our service? Check out our customer reviews and then call us for an appointment.
Heating Repair in Lorton
At Nice Heating & Air, we know how hard it is to go without the essential comfort of your heating system. Be wary of:
Total heater failure
Your eater blowing out cold air
Diminished airflow
Heater not keeping room the right temperature
If you notice any of these signs, call us for prompt heating repair so we can get your home nice and warm again. And if you smell gas, evacuate your home immediately.
Is Your Furnace Failing? Here's How to Know!
Winter is the worst time to find out your heater isn't working, so it's crucial you get to know the warning signs telling you there's a problem and that you need to call a furnace service company for help before things get bad. Here are signs your heater is failing:
Unusual sounds like squealing or grinding
Unusual smells like mold or gas
Constant system short-cycling
Poor airflow
Furnace can't maintain the temperature set by the thermostat
If you notice any of these signs or anything else out of the ordinary, call Nice Heating & Air at (703) 884-2376 to schedule repair service.
Don't worry about the expense of hiring a heating contractor. We have many financing options to help you!
Tips to Keep Your Furnace in Tip-Top Shape
The key to keeping your furnace running smoothly and keeping your family comfortable all winter long is to maintain your unit regularly. Clean your filter every month and make sure your blower is functioning. Also, insulate your home to reduce the work your furnace has to do to keep you warm. Keep vents free from obstruction and if you have a gas furnace, make sure the flue is clear. Last, call a professional furnace service company once a year for regular inspection and maintenance to keep your system running well and ensure it lasts a long time.
At Nice Heating & Air, we set our standards high because your satisfaction is our top priority. Call today in the Lorton, VA area at (703) 884-2376.
We Offer Nice & Friendly Service!
Serving Springfield, VA &
the Surrounding Areas
Why Choose NICE?
Professional Service for All Makes & Models
100% Satisfaction Guaranteed
Nice, Neat & Knowledgeable Technicians
Angie's List Award Winner – 7 Years Straight!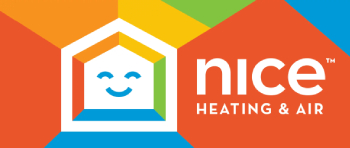 Join Our Cozy Club
Maintenance Plan!
It's the NICEST way to gain comfort.