Nice Thermostats for Your Alexandria Home
Smart Home Thermostats Offer Energy Efficiency
Nothing beats making it home when the weather is miserable, walking through the front door, and experiencing perfect comfort because you set your thermostat exactly right. But setting your thermostat to your perfect temperature when your home is going to be empty all day can be a significant waste of energy, compared to keeping it at a moderate temperature and adjusting it once you're home.
To overcome this contradiction between perfect comfort and financial and environmental responsibility, we offer smart thermostats which will allow you to govern the temperature of your home remotes, schedule adjustments, so you're always welcomed into a comfortable home, and much more. With one of these smart home thermostats, you can easily adjust the temperature of a mini-split from a different room, bump up the heat from your bed, and generally master the climate control of your home from any place at any time.
Want to learn more about our smart thermostat offerings in the Alexandria area? Reach out to Nice Heating & Air today by dialing 703-884-2376 or contacting us online.
What Are Smart Home Thermostats?
A smart thermostat refers to several different products designed to work smarter with integration into other systems, remote control, programming, and more. A smart thermostat with the right features can go even further, detecting the changes to the weather, humidity, and wind that change your "perfect" temperature.
If you're sensitive to high or low temperatures, you're no doubt aware that there is no such thing as a 'perfect' setting with a traditional thermostat; your ideal temperature will inevitably feel too hot or too cold under certain circumstances. A smart thermostat can learn those circumstances and adjust accordingly, keeping your home flawlessly comfortable.
A smart thermostat can also integrate with other smart systems, giving you total remote control over all aspects of your home from a single overarching application or system.
Benefits of a Smart Thermostat
In moving from a traditional thermostat to a smart thermostat, you'll see many benefits, including but not limited to:
Precise and remote control of your home temperature
Programmable adjustments to match your schedule and reduce energy waste
The perfect temperature when you arrive at home or get out of bed
Stick closer to your ideal climate with intelligent adjustments based on other factors
Find out more about the benefits of a smart thermostat today by dialing 703-884-2376 or contacting us online!
How to Choose the Right Smart Thermostat for Your Alexandria Home
Whether you have a smart home already or not, the team at Nice Heating & Air can help you find the right fit for your needs. You'll be able to choose from electromechanical, digital, and combination thermostats. Electromechanical thermostats are not unlike your traditional analog thermostat but with smart features. Digital thermostats have touchscreens and are easily integrated into a digital network. Combination thermostats combine the best features of both into a single package.
It can be hard to assess the right thermostat for your home without a thorough understanding of the technologies, their benefits, and their drawbacks, but that's where our team comes in. Our thorough understanding of the ins and outs of modern thermostat technology will allow us to guide you through your options to make a decision you'll be satisfied with for years to come.
Choose Nice Heating & Air to Install Your Smart Home Thermostat
Ready to find out more about smart home thermostats in Alexandria? Choose Nice Heating & Air for your new upgrade and service for your new thermostat.
We offer a full line of models, installation, maintenance, and repair for smart thermostats.
Our professionally licensed and certified technicians will help you select a thermostat to fit your needs and your home.
We offer same-day service.
We provide upfront pricing on products and installation.
Your satisfaction is guaranteed for any work we do.
Ready to install a smart thermostat in your Alexandria home? Call Nice Heating & Air today at 703-884-2376 or reach out to us online to schedule an appointment.
We Offer Nice & Friendly Service!
Serving Springfield, VA &
the Surrounding Areas
Why Choose NICE?
Professional Service for All Makes & Models
100% Satisfaction Guaranteed
Nice, Neat & Knowledgeable Technicians
Angie's List Award Winner – 7 Years Straight!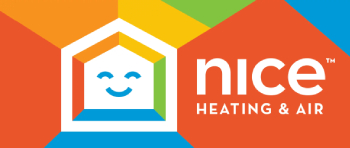 Join Our Cozy Club
Maintenance Plan!
It's the NICEST way to gain comfort.