Air Conditioning Services in Alexandria, VA
Alexandria's Premier Air Conditioning Company
Nice Heating & Air is your premier choice in Alexandria, VA for all your AC service needs. We're a full-service HVAC company that can help you with repairs, installation, and maintenance for your AC system. We know it gets hot and humid in the summers here – let us make sure your home's air conditioner can keep you cool all summer long.
Air Conditioning Repair in Alexandria
Our professional AC repair technicians have years of experience repairing all types of air conditioning systems – they can certainly fix any issue your system might have. From minor repairs to major overhauls, we have the skills and expertise to get your AC system back up and running smoothly. We also offer 24/7 emergency repair services for those unexpected breakdowns that can occur at any time.
Your AC unit should be running well – all the time, actually. If it's not, you'll want to reach out and let us know. An AC unit that's not running properly can lead to higher energy bills, discomfort, and potential health hazards from poor air quality. That's why it's important to work with a trusted HVAC company like Nice Heating & Air for all your AC repair needs.
Here are some things to look out for to know if you need some repairs:
Our AC repair techs can diagnose and fix any of the above issues (and the ones we didn't list).
Air Conditioning Installation or Replacement
Your home needs a properly functioning AC system and that's why you should choose Nice Heating & Air for your air conditioning system installation or replacement. Our expert technicians can install any and all types of AC systems, including ductless mini-split systems, central air conditioning systems, and all others. 
Our process starts with an assessment of your home so we know the best AC system to recommend. We base this on your home's cooling requirements and your budget. Our techs will go over this with you so you can make the best decision. In general, we always recommend going with a system that is high-quality and energy-efficient so it'll last you for years. Once chosen, we begin the installation and system optimization process.
AC Maintenance in Alexandria
An annual tune-up for your air conditioner could ensure that it's ready to work reliably all summer. Technicians from Nice Heating & Air will examine your entire Alexandria cooling system and alert you to any issues. Besides that, they'll replace dirty air filters, lubricate moving parts, check the safety systems, and optimize functionality.
Why Call Nice Heating & Air?
Our locally owned and operated company was founded in 2011. We want to make it stress-free to deal with any job involving your cooling system. You can rely on us to guide you through your options for moving forward. Our technicians have the skills to work on all brands, makes, and models of cooling equipment. We're a BBB-accredited business that maintains an A-plus rating.
Our company is known for:
Hours:
Sunday: Open 24 hours
Monday: Open 24 hours
Tuesday: Open 24 hours
Wednesday: Open 24 hours
Thursday: Open 24 hours
Friday: Open 24 hours
Saturday: Open 24 hours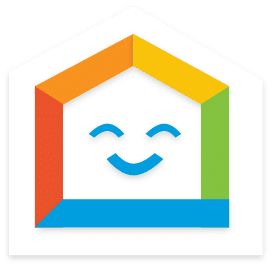 We also have the skills to perform a wide range of furnace services in the area. To learn more about our work as an air conditioning contractor serving Alexandria, call Nice Heating & Air today!
Fast, Friendly Service For $69
SERVING HVAC SERVICES IN LORTON, VA AND SURROUNDING AREAS!