About Nice
Our Promise
Nice Heating and Air isn't your average heating and cooling company. In fact, our heating, ventilating, and air conditioning (HVAC) professionals are much more focused on the quality of the air you breathe rather than the number of jobs or repairs we can get done. Our skilled AC and heater professionals truly strive to deliver excellent services that help you breathe easily. When you call on us, you can take a deep breath and gain peace of mind knowing we will go above and beyond to ensure you are 100% satisfied with our work and products.
Why Choose Us
Experienced, creative, and diverse, our team is a committed, hard-working crew. As your HVAC consultant and service provider, we will take the time to listen to and understand your concerns regarding the comfort, health, and safety of your residential space. At Nice Heating & Air, we offer quality HVAC products, services, installation processes that are sure to meet your budget and expectations. The team at Nice Heating and Air have an excellent track record for expert HVAC service. Our portfolio of projects speaks for itself! Our heating and cooling design specialists will sit down with you to create a custom comfort system tailored to your specific needs.
Mission Statement
Our mission is to be your go-to heating and AC specialist in Northern VA, for life. That's why we put so much effort into making sure your service experience is unlike any you've had before. We are dedicated to educating our clients, so they can make great decisions when it comes to keeping their heating and air conditioning equipment in tiptop shape.
Vision Statement
Our vision is to be known across the state for delivering the fastest and best customer experience when it comes to heating and cooling your home so when people think comfort they think Nice Heating & Air. We strive to build lifetime relationships with our customers while remaining a leader in the industry.
Core Values
We are committed to the pursuit of excellence. We do this by collectively operating under a pledge of integrity, trust, respect, compassion, quality, teamwork, accountability, and clear communication.
Teamwork. We support, encourage, and help each other to achieve and excel. Be cooperative and create together as one body. We are the sum total of our experiences and knowledge.
Respect. We treat everyone as unique and accept everyone as who they are. Be mindful of others and show kindness and patience. We seek to understand and be empathetic to everyone's feelings.
Accountability. We take full responsibility and ownership for our actions and words. Be bold and not afraid to own up so as to learn. We accept the consequences of our own decisions and performance.
Fairness. We give everyone an equal opportunity to contribute and to share their point of view. Be without prejudice and judgment in making decisions. We are objective, impartial, and believe in meritocracy.
Fun. We enjoy what we are doing and we celebrate. Be happy, natural without any inhibitions. We derive satisfaction and enjoyment through achievements.
Integrity. We are honest and trustworthy. We walk the talk. Be professional, we keep promises when we make them. We do what is right and uphold our values and beliefs.
Commitment. We give our utmost best in whatever we do. Be dedicated and be passionate. We go the extra mile and take the initiative to make things happen.
If you are looking for a Home Comfort Solutions Contractor then please call (703) 884-2376 or complete our online request form.
We Offer Nice & Friendly Service!
Why Choose NICE?
Professional Service for All Makes & Models
100% Satisfaction Guaranteed
Nice, Neat & Knowledgeable Technicians
Angie's List Award Winner – 7 Years Straight!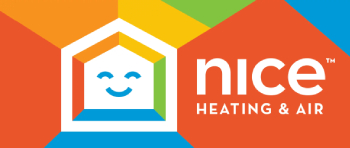 Join Our Cozy Club
Maintenance Plan!
It's the NICEST way to gain comfort.
Serving Springfield, VA &
the Surrounding Areas