Nice Gas Log Fireplace Services
Serving Northern Virginia & the DMV Area
Gas log fireplaces are a cozy way to add comfort and beauty to your home when colder temperatures arrive. When you need maintenance, repairs, or installations, Nice Heating & Air is ready to help. Our certified HVAC specialists provide superior gas fireplace services in Alexandria, Springfield, and throughout Northern Virginia! 
Contact us online or call us at (703) 884-2376 for professional gas log fireplace services in the DMV area today! 
Gas Fireplace Installation & Replacement in Northern Virginia
Gas fireplaces are a cost-effective, ecologically friendly alternative to wood-burning fireplaces. They will provide exceptional comfort and reliable operation year after year, and our team can install a wide range of top-quality gas fireplaces. Our installation and replacement processes adhere to the strictest quality standards, and we guarantee compliance with all regional building codes and warranty requirements.
Here are a few things to know about gas log fireplace installation: 
You do not need a chimney to have a gas log fireplace installed. 
During installation, our HVAC and plumbing professionals will install gas lines and hookups, secure the intakes, and add the burner. 
When the main system is positioned and hooked up, we will carefully and aesthetically place the logs. Once they are set, we will add sand and rocks to facilitate even heat distribution.
We can add glowing embers for a more natural appearance. 
We can convert your traditional wood-burning fireplace into a gas log system. 
Do you have more questions about our gas log fireplace installation process? Contact us online or call (703) 884-2376.
What Are The Top Signs You Need a New Gas Fireplace? 
Gas fireplaces typically last for 10 to 15 years before you need to replace the system. This depends on how often you use the fireplace, how well it is maintained, and the manufacturing quality. When the time comes, we will remove your old system and replace it with a modern, energy-efficient, eco-friendly replacement.
Common signs you should replace your gas fireplace include:
Frequent problems with the pilot light
A rotten egg smell rising from your gas fireplace
Excessive soot buildups
Frequent and unexpected shut-off
Increasingly costly or frequent repairs
Call Nice Heating & Air at (703) 884-2376 to discuss your replacement options with our gas fireplace installation professionals. 
Gas Fireplace Repair & Maintenance
Regular maintenance is essential for keeping your gas log fireplace in good repair. We recommend servicing your system once every year. Our thorough maintenance checks include:
Inspecting the gas log fireplace for gas leaks and fire hazards
Gently wiping down the gas logs to remove dust, dirt, and residue
Cleaning the wire connections
Inspecting the gasket to look for cracks or missing pieces
Checking your unit's exterior vent for debris and removing any buildup
What Are Common Gas Fireplace Issues?
Gas fireplaces are strong and sturdy, but they are not immune from damage. As time passes and wear and tear become apparent, you may notice operational issues. The sooner these are repaired, the sooner you can get back to relaxing by the fire.
Some of the most common gas log fireplace issues we encounter include:
Lack of maintenance, cleanings, and inspections
Dead batteries
Gas leaks
Air in the gas line
Carbon monoxide leaks
Call Nice Heating & Air for Northern VA Gas Fireplace Services
At Nice Heating & Air, we believe that every client deserves exceptional quality and reliable results. Our certified plumbers and HVAC specialists can ensure your gas fireplace delivers dependable comfort. We guarantee you will be 100% satisfied with our workmanship and service! When you entrust your systems to our professionals, you can rest assured we will treat you fairly and with integrity every step of the way.
It is our pleasure to keep your Northern Virginia home nice and cozy all winter. Call our expert fireplace technicians at (703) 884-2376 today to schedule service for your gas fireplace in Alexandria, Lorton, Springfield, Woodbridge, or Alexandria!
Gas Fireplace FAQs
We Offer Nice & Friendly Service!
Serving Springfield, VA &
the Surrounding Areas
Why Choose NICE?
Professional Service for All Makes & Models
100% Satisfaction Guaranteed
Nice, Neat & Knowledgeable Technicians
Angie's List Award Winner – 7 Years Straight!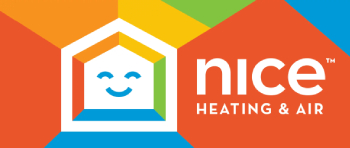 Join Our Cozy Club
Maintenance Plan!
It's the NICEST way to gain comfort.