Nice Indoor Air Quality Solutions in Reston, VA
At Nice Heating & Air, we help our customers have clean, fresh air throughout their Reston homes. The air within many homes is more polluted than the air outside. Many homeowners don't realize the state of their home's air quality until they install indoor air quality solutions that make a significant difference.
High pollen levels, allergens, dust, dander, VOCs, and other toxins can sap your energy and make you more prone to respiratory symptoms like coughing, sneezing, and itchy eyes. Nice Heating & Air can help resolve this issue with top-notch indoor air quality solutions.
Contact us online or call (703) 884-2376 for more information about our indoor air quality services in Reston and throughout Northern Virginia!
Benefits of Better Indoor Air Quality
Improved indoor air quality will help you breathe easier and improve your health. Our indoor air quality solutions in Northern Virginia provide many benefits, including:
Reducing the frequency of viral illness
Improving energy and sleep
Reducing dust
Lowering utility bills with more efficient HVAC systems
Eliminating lingering food and pet odors
And more!
Contact us online or call (703) 884-2376 to speak with our indoor air quality specialists about the many benefits you'll enjoy when you hire our team to help clear the air in your home!
Types of Indoor Air Quality Solutions in Reston
We can improve the indoor air quality within your Reston home with solutions, including:
Air purifiers: Indoor air purifiers are either stand-alone units or connected to your ductwork. They effectively filter the air as it circulates from your furnace or air conditioner. 
UV germicidal lights: This is a type of air purifier that is installed directly into your ducts. As air circulates, biological pathogens passing beneath the UV germicidal light are neutralized so harmful contaminants don't continue to circulate.
Whole-home humidifiers and dehumidifiers: Whole-home humidification systems can add or remove moisture in the air to enhance your comfort and establish optimal breathing conditions.
Reach out online or call (703) 884-2376 to speak with our team about the indoor air quality solutions we recommend for your Reston home.
The Value of High-Quality HVAC Air Filters
Your air filter is your first line of defense against indoor air pollution, and there are various types of filters that can meet different needs. We recommend the following air filters in Reston and throughout homes in Northern Virginia:
Ionic filters: These use negative ions to attract and trap positively charged dust, allergens, smoke, etc.
HEPA filters: They trap the smallest bacteria, dander, pollen, etc., and prevent these from recirculating within your home. 
Carbon filters: These are ideal for reducing odors caused by pets, smoking, cooking, cleaning, etc.
Depend On NICE Home Services for Your Reston Home's Comfort!
For the past decade, we've worked hard to help our clients breathe easier by installing indoor air quality solutions. When you entrust your comfort to our team, you will always receive upfront pricing, honest advice, and reliable service.
Our licensed and insured HVAC professionals are committed to improving your comfort. When you need fast and reliable indoor air quality services you can trust, it's nice to know you can always depend on our team to provide superior results!
Contact us online or call (703) 884-2376 to schedule indoor air quality services in your Reston home!
We Offer Nice & Friendly Service!
Serving Springfield, VA &
the Surrounding Areas
Why Choose NICE?
Professional Service for All Makes & Models
100% Satisfaction Guaranteed
Nice, Neat & Knowledgeable Technicians
Angie's List Award Winner – 7 Years Straight!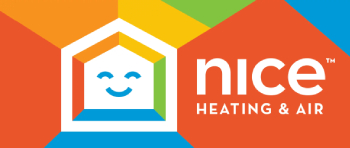 Join Our Cozy Club
Maintenance Plan!
It's the NICEST way to gain comfort.