Indoor Air Quality Services in Oakton, VA
Enjoy Nice, Clean Air with Nice Heating & Air
Air quality is essential to living a healthy life. If the air around you isn't clean, you're stuck sneezing, coughing, and dealing with other respiratory symptoms that could be avoided with in-duct indoor air quality systems. Make sure the air around you is clean and safe with help from Nice Heating & Air.
Our team installs indoor air quality solutions throughout Northern Virginia. We can install systems to clean up your air, filters to keep your HVAC system running well, and more. These systems will keep your air as pure as possible so that you can breathe easier.
Enjoy clean, pure air everywhere around your property. Contact our team online or call [cite_info_phone_number] to schedule indoor air quality services in Oakton, VA.
Benefits of Indoor Air Quality Services
When it comes to air quality, there's no reason not to improve it when you can. Nice Heating & Air can equip your property with the tools to clean the air around you all day. With these systems in place, you can enjoy:
Decreased risk of respiratory illness
Reduced allergic reactions
Overall better health
Improved HVAC system function
Make your Oakton, VA, property a place filled with pure, clean air. Contact our team online or call [cite_info_phone_number] to schedule service.
Indoor Air Quality Solutions in Oakton
Nice Heating & Air focuses on four system types that are proven to improve your indoor air quality:
Breathe easy, knowing that you have the systems needed to clean your air. Reach out today to schedule the indoor air quality services you need most.
Types of HVAC Filters
Whenever your heating or cooling system runs, it pulls in air from another location. You need top-quality HVAC filters to ensure your system can run well.
These filters catch dust, dirt, and contaminants that would otherwise get into your system or your air. Our team can install top-grade filters, including:
Ionic filters
HEPA filters
Carbon filters
Enjoy nice, clean air throughout your home or business. Request indoor air quality service from Northern VA's premier HVAC technicians today.
Request Indoor Air Quality Services in Oakton
Since 2011, Nice Heating & Air has provided peace of mind for clients throughout Northern Virginia. Our team is dedicated to ensuring your property has the purest air possible.
Our background-checked, licensed, insured technicians work hard to perform the installations you need to breathe easy.
Schedule indoor air quality services in Oakton, VA, now. Our team is ready to help!
We Offer Nice & Friendly Service!
Serving Springfield, VA &
the Surrounding Areas
Why Choose NICE?
Professional Service for All Makes & Models
100% Satisfaction Guaranteed
Nice, Neat & Knowledgeable Technicians
Angie's List Award Winner – 7 Years Straight!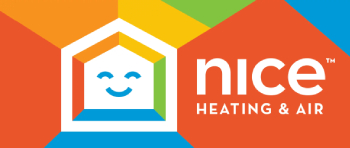 Join Our Cozy Club
Maintenance Plan!
It's the NICEST way to gain comfort.