Nice Indoor Air Quality Solutions in Montclair, VA
Is the air in your home as clean as it should be? The average person spends 90% of their time inside, making indoor air quality a vital aspect of health and well-being.
If a basic HVAC filter is the only feature protecting your home's indoor air quality, you're probably breathing in far more contaminants than you realize — especially if you don't keep up with changing it at least every three months.
Nice Heating & Air will work with you to assess your indoor air quality and solve any detected issues with our range of advanced indoor air quality solutions. Let the air inside your home be as nice as possible with our experts on the job.
Improve the indoor air quality of your Montclair home now by contacting Nice Heating & Air online or calling (703) 884-2376 to request service.
Indoor Air Quality Solutions in Montclair
Managing indoor air quality means using the right solution for your circumstances. Nice Heating & Air will outfit your ductwork with the appropriate technology to remove or neutralize contaminants and leave your air fresh and healthy. Solutions we work with include:
Air Filtration Systems
Air filters are the simplest approach to indoor air quality management, with all HVAC systems using basic filters.
These filters typically have MERV ratings to indicate what percentage of particles they remove, which is based on the smallest particles that the filter can capture. HEPA filters are a particular type of air filter that removes some of the smallest contaminants from the air.
Advanced filters will keep your indoor air much cleaner, but you'll still need to be attentive to changing them. Clogged filters inhibit the performance and function of your HVAC system.  
Air Purifiers
UV air purifiers are systems that destroy or neutralize organic contaminants in your air using ultraviolet light.
In the same way that the sun can damage your skin without sunscreen, UV air purifiers in your ducts will make short work of the simple organic contaminants floating in the air like:
Mildew
Mold spores
Bacteria
Viruses
Air Scrubbers
Air scrubbers are an active approach to physically removing contaminants from the air, like a more proactive and advanced filtration.
By attracting the positively charged contaminants with negatively charged antimicrobials, air scrubbers can target:
Allergens
Dust particles
Odors
Smoke
Microbes
Whole-Home Humidifiers & Dehumidifiers
Keeping your home's humidity in a healthy range has many benefits extending beyond health. Nice Heating & Air's whole-home humidification and dehumidification systems can help you avoid many problems for your health and property that stem from exceptionally dry or humid indoor air.
You'll also find it easier to heat and cool your home to comfortable temperatures with managed humidity.
Want to know more about the solutions Nice offers for indoor air quality? Call us at (703) 884-2376​​​​​​​ to schedule indoor air quality services!
Why Choose Nice Heating & Air for Indoor Air Quality Services in Montclair?
The Nice Heating & Air team has served the Montclair area for over a decade now, proving to our customers that we're a reliable, honest, and effective source for indoor air quality services and other HVAC.  
When you want a team you can trust to provide reliable, thorough, professional service in the Montclair area, choose Nice Heating & Air.
Call us at (703) 884-2376 or reach out online to schedule indoor air quality services in the Montclair area!
We Offer Nice & Friendly Service!
Serving Springfield, VA &
the Surrounding Areas
Why Choose NICE?
Professional Service for All Makes & Models
100% Satisfaction Guaranteed
Nice, Neat & Knowledgeable Technicians
Angie's List Award Winner – 7 Years Straight!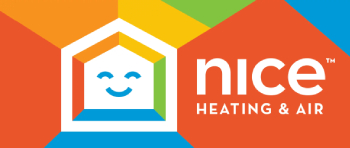 Join Our Cozy Club
Maintenance Plan!
It's the NICEST way to gain comfort.