Nice Indoor Air Quality Solutions in Manassas, VA
Healthy air is the key to a healthy life. On average, homeowners spend 90% of their time indoors. Unfortunately, the air inside your home can be significantly more polluted than outside. Lower circulation coupled with emissions from cooking, cleaning, etc., means your home can harbor mold, mildew, bacteria, viruses, VOCs, and chemicals. 
At Nice Heating & Air, our indoor air quality specialists in Northern Virginia work hard to keep your family safe and help you breathe easier. Our indoor air quality solutions can eliminate most allergens and pollutants in your air.
When you want to take a deep breath of cleaner, fresher air in your Manassas home, contact Nice Heating & Air online or call us at (703) 884-2376 to schedule indoor air quality services.
Our Indoor Air Quality Solutions in Manassas
The team at Nice Heating & Air knows that every home is unique, and thus, the solutions we offer must be uniquely suited to your needs. Our tailored air cleaning and filtration solutions are designed to address the specific problems in your home and any breathing conditions you may need to alleviate.
We can install a broad range of indoor air quality solutions within your ductwork, where they will remain out of sight and out of mind. Our indoor air quality specialists work closely with you to identify the most effective solutions for your needs, including:
Air Filtration Systems
HVAC air filters are designed to filter the largest airborne particles from the air circulating within your home. These should be changed every 90 days or more often if you have asthma, COPD, allergies, or other breathing conditions. Regular filter changes can go a long way toward improving indoor air quality, especially if you have pets or children in the home.
Air Purifiers
UV air purifiers use UV lights to neutralize many biological contaminants that most air filtration systems are not designed to eliminate, including mildew, mold spores, bacteria, and viruses.
Air Scrubbers
Air scrubbers are advanced air filtration systems that are highly effective at removing the smallest pathogens from the airstream, including:
Allergens
Dust particles
Odors
Smoke
Microbes
Air scrubbers clean your home's air and surfaces by emitting negatively charged antimicrobials into the airstream as air circulates through your ducts. These negatively charged particles effectively attract and destroy positively charged airborne pollutants.
Whole-Home Humidifiers & Dehumidifiers
We offer whole-home humidification and dehumidification systems to help homeowners achieve optimal comfort. These systems alleviate many problems caused by dry, stale, or stuffy rooms in your home.
Our whole-home humidification solutions in Manassas are designed to help facilitate and maintain ideal humidity ranges within your home. This helps ensure your comfort and helps prevent the growth of mold and mildew.
Contact the indoor air quality specialists at Nice Heating & Air at (703) 884-2376 to request indoor air quality services today!
Why Choose Nice Heating & Air for Indoor Air Quality Services in Manassas, VA?
The team at Nice Heating & Air proudly serves homeowners in Northern Virginia. For more than a decade, our teams have helped families throughout the region breathe easier. You can always depend on our team to provide upfront pricing and deliver quality service!
When you want fast and reliable indoor air quality solutions, the Nice Heating & Air team is ready to help!
Call (703) 884-2376 or schedule indoor air quality services online in Manassas today!
We Offer Nice & Friendly Service!
Serving Springfield, VA &
the Surrounding Areas
Why Choose NICE?
Professional Service for All Makes & Models
100% Satisfaction Guaranteed
Nice, Neat & Knowledgeable Technicians
Angie's List Award Winner – 7 Years Straight!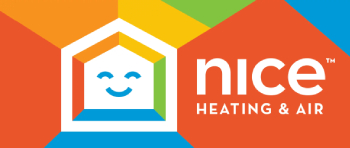 Join Our Cozy Club
Maintenance Plan!
It's the NICEST way to gain comfort.