Nice Indoor Air Quality Services in Lake Ridge, VA
While we may think about outdoor air quality when we smell smoke or feel the strain of high pollen count days, we don't often think about our home's indoor air quality.
Indoor air quality is an often-overlooked source of a variety of health problems and general discomfort, but thankfully, Nice Heating & Air offers several solutions that can help to remedy these issues.
Want to learn more about how we can help improve your Lake Ridge home's indoor air quality? Give us a call today at (703) 884-2376 or contact us online.  
Benefits of Improving Your Indoor Air Quality
By improving your home's indoor air quality, you can greatly reduce risks and symptoms associated with:
Allergies
Asthma
Colds
Flu
Viruses
Air Scrubbers in Lake Ridge
An air scrubber is integrated into your HVAC system and cleans the air, ensuring it is free of unwanted particles and contaminants such as:
Dust
Pollen
Pet dander
VOCs
Odors
UV Light Air Purifiers in Lake Ridge
A UV light air purifier uses a special kind of light to get rid of unwanted contaminants. They effectively remove all the same contaminants as air scrubbers but with the addition of mildew, mold spores, and bacteria.
Our team installs ultraviolet light purifiers within your home's ductwork, which helps to keep you and your family safe and breathing easy in every room.
Whole-Home Humidifiers & Dehumidifiers in Lake Ridge
Humidifiers and dehumidifiers play an important part in helping to keep you and your family healthy and comfortable.
If your home is too humid, bacteria and mold can grow more easily, and if it's too dry, viruses, such as the flu, can be more easily transmitted. Whole-home humidification systems help mitigate these risks by ensuring a proper humidity range between 40% and 50%.
Would you like more information about our indoor air quality solutions? Call us today at (703) 884-2376 or schedule service in Lake Ridge online.
Why Choose Nice Heating & Air in Lake Ridge?
Nice Heating & Air proudly provides unsurpassed customer service and effective indoor air quality solutions throughout Lake Ridge and surrounding areas.
We utilize the latest technology to deliver comprehensive solutions and invest in ongoing training to provide a more efficient, customer-centered experience.
For more information on our indoor air quality services in Lake Ridge, please call us today at (703) 884-2376 or contact us online.
We Offer Nice & Friendly Service!
Serving Springfield, VA &
the Surrounding Areas
Why Choose NICE?
Professional Service for All Makes & Models
100% Satisfaction Guaranteed
Nice, Neat & Knowledgeable Technicians
Angie's List Award Winner – 7 Years Straight!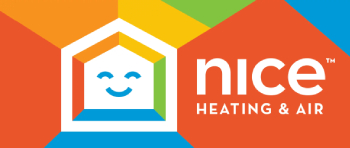 Join Our Cozy Club
Maintenance Plan!
It's the NICEST way to gain comfort.