Nice Indoor Air Quality Solutions in Fairfax, VA
Because the weather in Fairfax is mostly mild throughout the year, many homeowners often overlook the indoor air quality within their homes.
Maintaining good indoor air quality and having nice, clean air in your home is vital to ensuring the safety and security of yourself and your family. That's why at Nice Heating & Air, we strive to make it easy with indoor air quality solutions you can count on.
Call (703) 884-2376 or contact us online today to enjoy cleaner air!
Why Is It Important To Improve Your Indoor Air Quality?
You may not realize what a significant impact indoor air quality makes on your quality of life until you start to notice the benefits of IAQ solutions, such as:
Easier breathing
Better sleep
Reduced allergy symptoms
Protection from allergens and pollutants
Reduced odors
Balanced humidity
And more!
Good indoor air quality can even help reduce energy costs by improving airflow and ventilation, optimizing your HVAC system, and helping you feel more comfortable.
Ready to discover these benefits for yourself? Call (703) 884-2376 or contact Nice Heating & Air online to learn how to improve your indoor air quality.
Air Cleaners & Filters in Fairfax
Because no two households are exactly the same, Nice Heating & Air offers a full suite of air cleaners and filters to choose from based on your specific needs.
Most air filtration products generally fall under one of three categories:
Air filters are directly integrated into the already existing ductwork within your home and filter out a large range of harmful particles and contaminants.
Air purifiers or cleaners clean the air by filtering it through the equipment itself, such as by passing through ultraviolet light.
Air scrubbers send out negative ions that can attach to surface and airborne particles.
Reach out online or call (703) 884-2376 so you can breathe nice and fresh air with air filtration solutions from Nice Heating & Air.
Humidifiers & Dehumidifiers in Fairfax
If your home is too humid, you'll feel hot and sticky. Even worse, your home will become the perfect environment for bacteria, mold, dust, and more to multiply. If your humidity is too low, you'll face dry skin and an irritated throat. You may also be more vulnerable to viral infections.
But don't worry, the team at Nice Heating & Air can install humidifiers and dehumidifiers that will help restore and maintain an appropriate humidity level of 40% to 50% for your home. And we'll ensure your products stay in good service with our humidifier and dehumidifier repair and maintenance services.
Call (703) 884-2376 to keep your Fairfax home at a comfortable humidity level with humidifier and dehumidifier installation and service from Nice Heating & Air!
Why Choose Nice Heating & Air for Indoor Air Quality Solutions in Fairfax?
When you need IAQ solutions you can count on, turn to Nice Heating & Air. We've helped Fairfax-area families stay healthy and safe for over a decade, and we'd be happy to help you too.
We're not your standard HVAC company with old-school methodologies. We offer:
A team of highly skilled technicians
Unsurpassed customer service
Service on all brands
The latest products and service methods
And more!
Call (703) 884-2376 or contact our team online to get nice, clean air!
We Offer Nice & Friendly Service!
Serving Springfield, VA &
the Surrounding Areas
Why Choose NICE?
Professional Service for All Makes & Models
100% Satisfaction Guaranteed
Nice, Neat & Knowledgeable Technicians
Angie's List Award Winner – 7 Years Straight!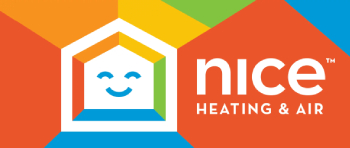 Join Our Cozy Club
Maintenance Plan!
It's the NICEST way to gain comfort.