Expert Heating Services in Reston, VA
Are you tired of chilly mornings? Has your furnace called it quits? Don't suffer in silence! Reach out to the Nice Heating & Air team to enjoy award-winning heating repair in Reston today.
We strive to deliver customized, personalized solutions for our clients in Reston. When you hire Nice Heating & Air to service your heating systems, you can rest assured that you will always receive top priority and top-level service. Our goal is to ensure your heating system problems are fixed to the highest quality standards. If you're not satisfied, we're not satisfied.
Year after year, your friends, family, and neighbors have trusted us for their comfort. We stand behind our claims with rock-solid customer reviews you can count on!
Signs Your Reston Home Needs Heating Repair
There's no convenient time to find out your heating system has bit the dust. That's why our HVAC service technicians are ready to help when you need us most. When your furnace starts to act up, the following are indications you should pick up the phone and call us right away:
Cold air blowing from the registers
Loud operation
Strange noises such as banging, clanking, grinding, or screeching
Diminished airflow
Strange odors
Frequent short-cycling
We strongly recommend contacting our heating repair technicians at the first sign of trouble. The sooner you call, the sooner our highly trained HVAC specialists can prevent further damage and sudden furnace failure.
For immediate heating repair services in the Reston area, call Nice Heating & Air at (703) 884-2376.
The Importance of Heating Maintenance in Reston
Routine heating maintenance is essential for reliable furnace function. As with all other appliances and machines, the more you invest in maintenance, the less you will invest in repairs and replacements. The long-term cost savings more than makeup for the investment, plus you'll enjoy reliable, consistent comfort no matter how cold it gets outside.
Our maintenance services are more than changing the filter and cleaning your system. We inspect and test each and every component to ensure it's up to par. From inspecting the heat exchanger for cracks to testing the electrical connections and circuit board, annual tune-ups and regular maintenance will prolong the operational life span of your system, ensure warranty compliance, and deliver cost-effective, energy-efficient operation throughout the year.
Are you concerned about the cost of major furnace repairs? We offer several financing options that help ease the burden.
We encourage you to contact Nice Heating & Air at (703) 884-2376 for a free consultation with our HVAC experts.
Furnace Installation & Replacement in Reston
Whether you're building a new home or replacing your old system with a newer, more energy-efficient furnace, our specialists can help you choose the right furnace for your needs. We'll help you choose the correct size and recommend options that offer the functionality and reliability you desire.
Contact Nice Heating & Air at (703) 884-2376 for more information about our heating installation and replacement services in Reston and throughout Northern Virginia.
Choose Nice Heating & Air for Your Reston Heating Needs
Heating installation, repair, and maintenance is not something you should do on your own. Heating systems are complex machines that require years of training to master. While you may save money, you may also injure yourself or create a potentially dangerous fault in your system. 
When you hire an HVAC professional, you eliminate all risks. Our award-winning team will deliver superior service, reliable quality, and dependable workmanship that you can count on season after season!
Trust the award-winning Nice Heating & Air for your heating needs! Call us today at (703) 884-2376 and discover why we're the most trusted HVAC service provider in Reston.
We Offer Nice & Friendly Service!
Serving Springfield, VA &
the Surrounding Areas
Why Choose NICE?
Professional Service for All Makes & Models
100% Satisfaction Guaranteed
Nice, Neat & Knowledgeable Technicians
Angie's List Award Winner – 7 Years Straight!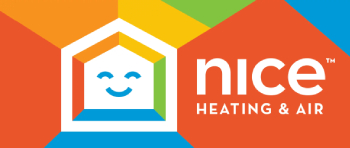 Join Our Cozy Club
Maintenance Plan!
It's the NICEST way to gain comfort.