Nice Heating Repair & Maintenance in McLean, VA
At Nice Heating & Air, we know how cold it gets here in McLean, VA, which is why we offer fast and friendly heating repair for when your furnace isn't keeping your family as warm as it should. Our award-winning service is second to none, and we simply won't give up until you're 100% satisfied.
Don't worry about the cost of heating installation and replacement. We have many financing options available.
Signs to Call For Heating Repair
Contact a Nice Heating & Air service professional if your furnace:
Won't turn on
Puts out cold air
Makes unusual sounds
Short cycles
Has reduced or poor airflow
Puts out foul-smelling air
The Key to Furnace Efficiency & Longevity
You depend on your furnace to keep your family safe and comfortable all winter long, and the last thing you need is a failure during the coldest months out of the year. The key to keeping your furnace in tiptop shape and ensuring it lasts as long as possible is maintenance. Here are tips to keep your furnace running well:
Change the filters every month
Check the ducts and make sure they're free from obstruction
Reduce your home's heating load with good insulation to put less wear and tear on your furnace
Check the blower and clean it if needed
Call a heating contractor for annual heating tune-up and maintenance service
If you want to know why we're so highly recommended, check out our customer reviews and then call for an appointment.
Heater Repair vs. Heater Replacement
Getting a new heater or furnace is expensive and a hassle, which is why most of us try to repair our old ones rather than spring for a new system. However, sometimes getting a replacement makes more sense than a repair. If the cost of the repair is more than half of a replacement, get a replacement. If you're repairing your system more frequently, put that money toward a new, more reliable unit. Also, if your heater is over 15 years old, it's at the end of its natural life and a replacement is a better option.
Get personalized heating solutions in Mclean, CA when you call Nice Heating & Air at (703) 884-2376.
We Offer Nice & Friendly Service!
Serving Springfield, VA &
the Surrounding Areas
Why Choose NICE?
Professional Service for All Makes & Models
100% Satisfaction Guaranteed
Nice, Neat & Knowledgeable Technicians
Angie's List Award Winner – 7 Years Straight!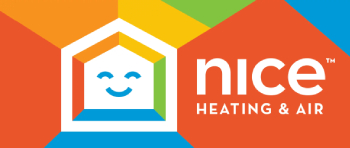 Join Our Cozy Club
Maintenance Plan!
It's the NICEST way to gain comfort.